Timberhaven Log
&

Timber Homes Blog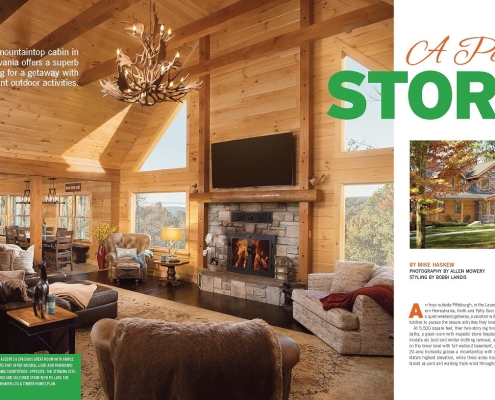 A Perfect Storm   |   By Mike Haskew   |   Photography by Allen Mowery Photography   |   Reprinted with permission from Log Cabin Homes magazine A Mountaintop log cabin in Pennsylvania offers a superb setting for a getaway with…
https://timberhavenloghomes.com/wp-content/uploads/2022/05/L-July22-Sacchini_Page_1-Low.jpg
816
1350
Bobbi Landis
https://timberhavenloghomes.com/wp-content/uploads/2017/07/timberhaven-logo.png
Bobbi Landis
2022-05-13 13:00:46
2022-05-13 13:00:46
A Perfect Storm as seen in Log Cabin Homes Magazine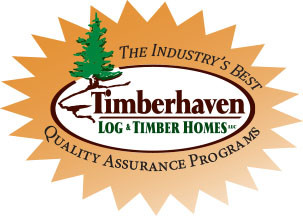 Whether you're buying a sofa, a boat or a new car – it is easy to overlook the details of the warranty given the excitement that comes with making such a purchase.  As you are well aware, a warranty is the manufacturer's promise to stand…
https://timberhavenloghomes.com/wp-content/uploads/2018/08/Guarantee-Graphic.jpg
217
303
Bobbi Landis
https://timberhavenloghomes.com/wp-content/uploads/2017/07/timberhaven-logo.png
Bobbi Landis
2022-04-22 15:04:07
2022-04-22 15:04:07
The Timberhaven Difference: Lifetime Warranty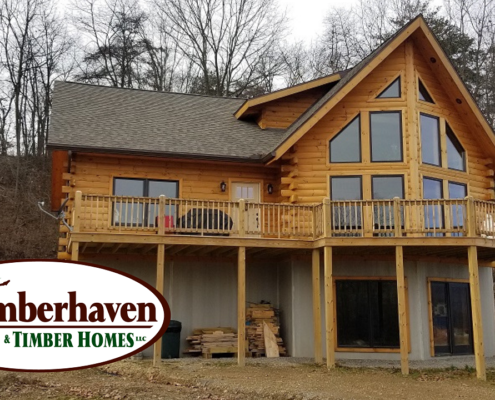 Comfortable log home living. Cozy yet open concept floor plan. Areas for growth. These are the key design focal areas when this modified Alpine log home was planned and ultimately brought to fruition. Click the photo or this link for…
https://timberhavenloghomes.com/wp-content/uploads/2022/03/Thumbnail-graphic.png
720
1280
Bobbi Landis
https://timberhavenloghomes.com/wp-content/uploads/2017/07/timberhaven-logo.png
Bobbi Landis
2022-04-01 06:03:10
2022-03-23 14:26:59
Log Home Dreams Do Come True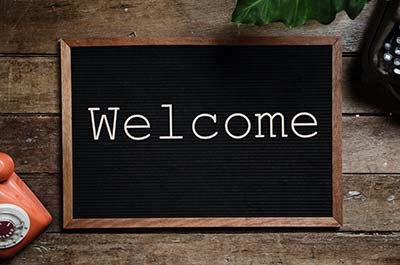 Timberhaven Log & Timber Homes is elated to announce our expansion in new regional markets in Missouri and Colorado.  Please allow us an opportunity to introduce our two newest dealers -- Bruce and Brook Spratley of Sedalia, MO and Andrea…
https://timberhavenloghomes.com/wp-content/uploads/2019/05/Welcome-Sign.jpg
265
400
Bobbi Landis
https://timberhavenloghomes.com/wp-content/uploads/2017/07/timberhaven-logo.png
Bobbi Landis
2022-03-18 11:58:18
2022-03-18 11:58:18
Timberhaven Expands Regional Markets in MO & CO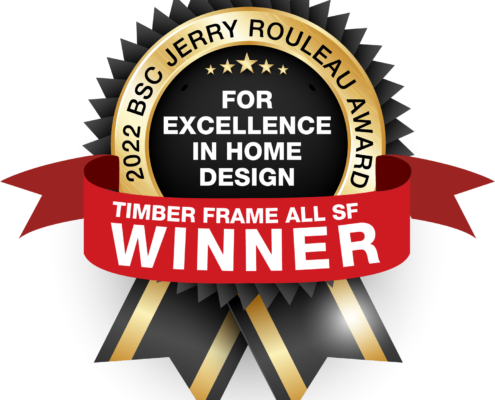 Timberhaven Log & Timber Homes has received a national home building accolade as part of the 2022 Offsite Construction Awards, presented by the National Association of Home Builders' (NAHB) Building Systems Councils (BSC). Timberhaven…
https://timberhavenloghomes.com/wp-content/uploads/2022/03/Winner-Graphic-No-Click.png
1534
1553
Bobbi Landis
https://timberhavenloghomes.com/wp-content/uploads/2017/07/timberhaven-logo.png
Bobbi Landis
2022-03-04 10:18:48
2022-03-04 10:22:44
Timberhaven Honored by National Awards Program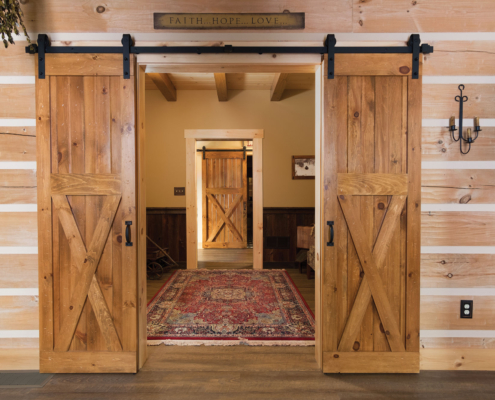 Trendy barn doors add style and functionality to any log, timber frame or hybrid home, and they are opening the door to many exciting possibilities. Designers and builders are paying special attention to making what is old new again in their…
https://timberhavenloghomes.com/wp-content/uploads/2020/10/Karchner-5378-Edit-2000.jpg
1333
2000
Bobbi Landis
https://timberhavenloghomes.com/wp-content/uploads/2017/07/timberhaven-logo.png
Bobbi Landis
2022-02-18 13:23:54
2022-02-18 13:25:36
Trendy Barn Doors Add Style and Functionality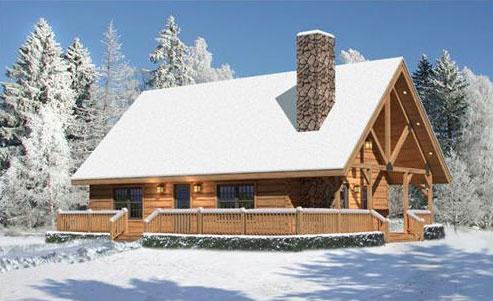 SOLD!!!!!  This feature home has been sold and is no longer available! Announcing our 2022 Winter Feature Log Home:  It is snow wonder this log home is one of our most favorite designs. From its charming gabled porch with massive King post…
https://timberhavenloghomes.com/wp-content/uploads/2021/04/Modified-Valley-View-Elevation.jpg
301
493
Bobbi Landis
https://timberhavenloghomes.com/wp-content/uploads/2017/07/timberhaven-logo.png
Bobbi Landis
2022-02-04 12:21:46
2022-03-30 15:24:24
2022 Winter Feature Log Home: Modified Valley View I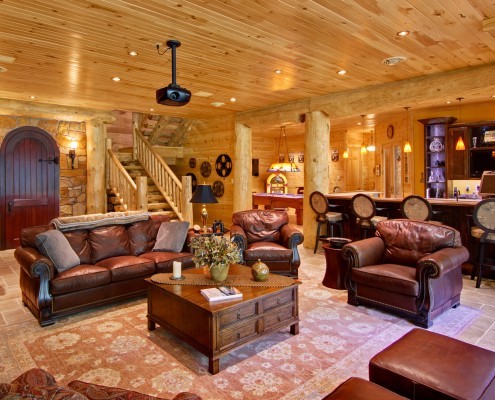 Whether you are entertaining friends, hosting family, or just relaxing with loved ones at the end of the day, incorporating modern entertainment options into your log, timber frame or hybrid home design will allow you to maximize your home's…
https://timberhavenloghomes.com/wp-content/uploads/2017/07/Barth-Log-Home-Entertainment.jpg
1007
1500
Bobbi Landis
https://timberhavenloghomes.com/wp-content/uploads/2017/07/timberhaven-logo.png
Bobbi Landis
2022-01-28 13:35:14
2022-01-28 13:35:14
Indoor Entertainment Areas for the Whole Family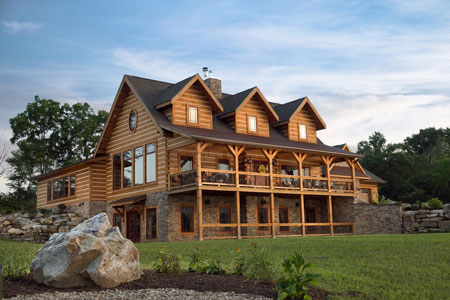 Happy 2022, friends! I don't know about you, but I love the start of a new year. There's something wonderfully refreshing about the opportunity to reflect on the year we just navigated while planning for (and dreaming about) what the new year…
https://timberhavenloghomes.com/wp-content/uploads/2020/09/Karchner-7061-Edit.jpg
300
450
Bobbi Landis
https://timberhavenloghomes.com/wp-content/uploads/2017/07/timberhaven-logo.png
Bobbi Landis
2022-01-07 09:29:40
2022-01-07 09:33:07
Home Goals for the New Year
GET A FREE COPY OF OUR BROCHURE!
You can now get a copy of our award-winning, 16-page log home brochure which includes an introduction to Timberhaven Log Homes, our products, package offerings and services. Stunning full-color photography, a sampling of design considerations, and a log home planning checklist are also components of the brochure.
To request a copy of the brochure by regular mail please go to this page.
To get a link to download the pdf version of our brochure go to this page.