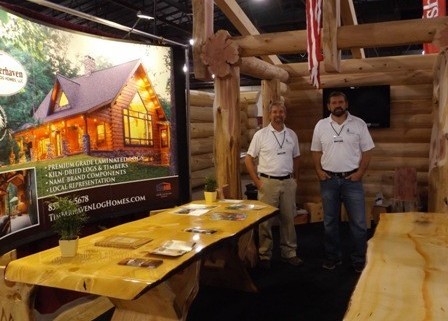 Nowadays it seems as though summer is over as soon as it begins.  That's certainly the case at Timberhaven Log & Timber Homes.  We've closed out the season with one of the busiest manufacturing schedules on the books, hosted our annual dealer meeting, unveiled two new timber frame standard designs, launched two new websites, provided dozens upon dozens of price estimates and drawings for future clients and so much more.  From a personal perspective, the Timberhaven team believes in allocating time for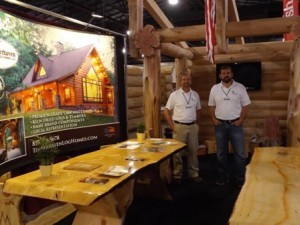 recreation and taking full advantage of the beautiful sun-shiny summer days.  Thus many family vacations were enjoyed up and down the east coast from South Carolina to Maine and most places in between.  Ah, it is always so refreshing to get away….but now, as we say sayonara to our beloved summer season, it's time to turn our focus to fall shows, our planning & construction seminar and local open houses.
Today, we're kicking off our fall line-up with a three-day Log & Timber Home Show.  The log shows provide a fantastic opportunity to meet your local representative, ask your questions in a one-on-one/non-threatening environment, attend informative workshops and discuss your dream log home or timber frame home ideas with our experts.
Make the Most of the Show Floor
We hope to see you at one of these shows this fall, but we encourage you to do a little homework ahead of time.  Use this brief checklist below to get started.
Think about the style of home that interests you (i.e. milled log, handcrafted log, timber frame, post & beam, etc.).  If you're unsure, that's OK!
Identify 3 companies that appeal to you.  Write them down along with the reasons these manufacturers interest you.
If you have a floor plan in mind, make at least 3 copies to share with the companies you identified above.  We recommend not choosing a manufacturer simply because they have a floor plan you desire.
Compose a list of questions.  If it's a mile-long, prioritize the list.
Always remember: Quality – Quantity – Service!  Not all log and timber manufacturers are created equally.
Moreover, there is always an open invitation to attend Timberhaven's Log & Timber Home Planning & Construction Seminar.  This event provides a behind-the-scenes tour of Timberhaven's manufacturing facility, log home and timber frame construction demonstrations, design consideration discussions and more.  Our complete schedule is included below. Click the various links to learn more.
To Learn More
If there's no show or seminar scheduled in your neck of the woods, don't feel left-out.  Contact your local Timberhaven representative to discuss the possibility of an open house or personal home tour in a location that's convenient for you.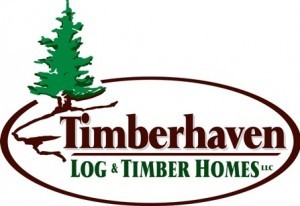 info@timberhavenloghomes
#855-306-5678
https://timberhavenloghomes.com/wp-content/uploads/2017/09/Denver-CO-Log-Show.jpg
336
448
Bobbi Landis
https://timberhavenloghomes.com/wp-content/uploads/2017/07/timberhaven-logo.png
Bobbi Landis
2017-09-29 07:50:39
2017-09-29 07:47:19
2017 Fall Events Near You: Log Home & Timber Frame Homes