Trend Alert! Barn Doors Add Distinct Style To Your Log Home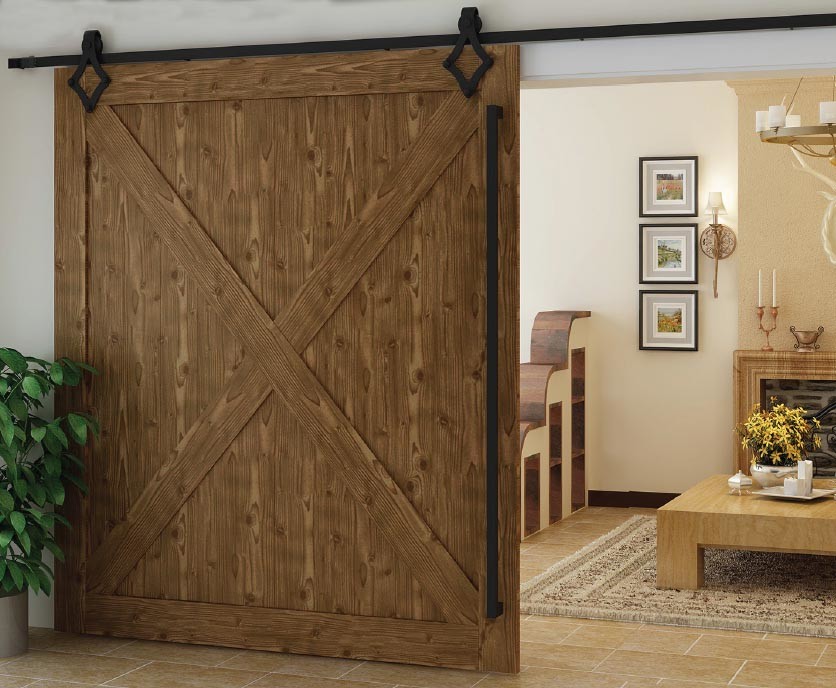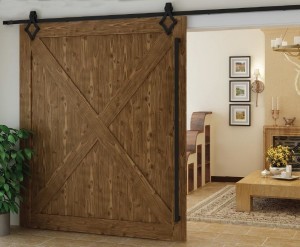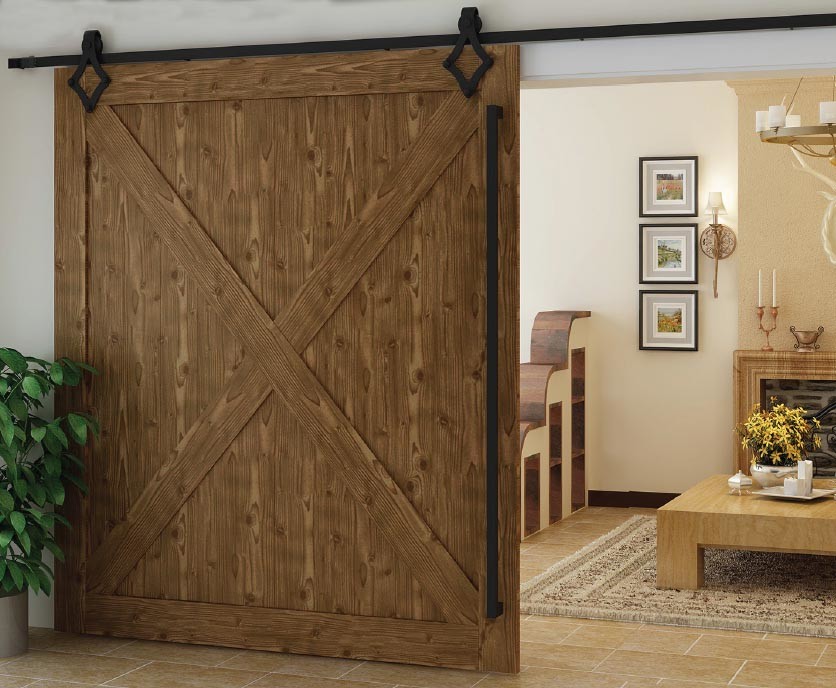 Barn doors add distinct style to your log home and are opening the door to an exciting trend, soon to be classic. Designers and builders are paying special attention to making what is old new again in their home designs and the barn door trend is at the top of the list. Log homes and barn doors go hand in hand and it doesn't matter if your decor is traditional, eclectic, rustic or contemporary, these beauties work. And that goes especially for log homes. So whether you have an existing log home that needs a facelift or are looking for the perfect floor plan for a new log home, upgrade your look with a barn door. Here are three ways to incorporate barn door applications into your log home design.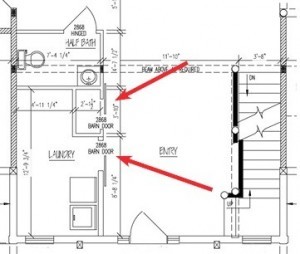 Stylishly Create Privacy: Maintain the character and charm of your log home by using old barn doors on the inside of your home. Barn doors stylishly create privacy while at the same time look gorgeous. Separate a bedroom suite and bathroom, a family room and closet space or an entry and laundry room (as shown here) with a decorative barn door.
 Cleverly Cover Your Secret Stash: Sometimes the way a traditional door swings open, it can get in the way and become a space invader! Add dimension and practicality at the same time with a sliding barn door that won't get in the way like its traditional counterpart. Hideaway your new log home's kitchen pantry items, a mud room mess or a cluttered office so all you see are beautiful rustic barn doors that double as wall art.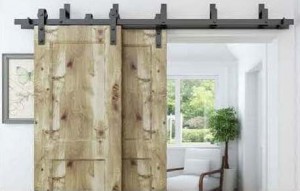 Accent With Beautiful Hardware:  An authentic barn door creates a focal point in your log home so it's important to select quality hardware (like the system below) not only to get a rustic look but so the doors will open and close smoothly and effectively.  There are many sizes, styles and systems available, and Timberhaven Log & Timber Homes include them right in a custom log home package. Your Timberhaven professional will help you select the perfect combination for beautiful and functional sliding barn doors.
Barn doors add distinct style to any log home. In fact, barn doors and log homes are a match made in decorating heaven. For more ideas and information, contact Timberhaven Log & Timber Homes and let them show you how easy it is to "open the barn door" to your dream log home.
Source: http://blog.furnishmyway.com/holy-cow-barn-door-decor-to-talk-about/ 
https://timberhavenloghomes.com/wp-content/uploads/2016/07/barn-door-large.jpg
688
836
Bobbi Landis
https://timberhavenloghomes.com/wp-content/uploads/2017/07/timberhaven-logo.png
Bobbi Landis
2016-07-15 07:47:47
2017-07-31 10:18:24
Trend Alert! Barn Doors Add Distinct Style To Your Log Home