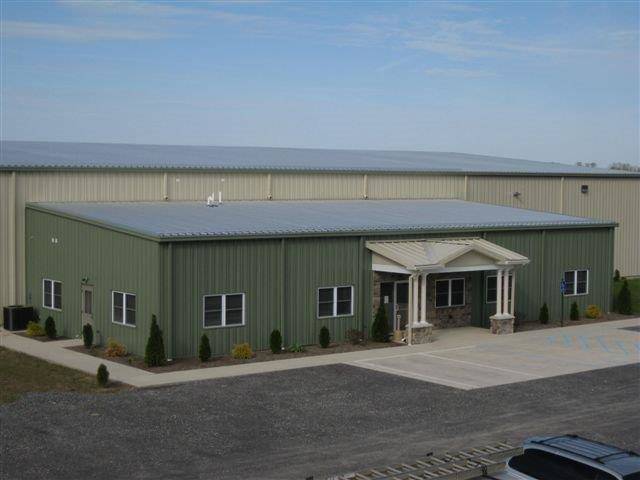 Throughout the past few years we have documented multiple log home owners' journeys – from design, construction, to move-in day – and now we are elated to share our own journey. That's right. After a year of research and planning, our team is currently executing plans to relocate to a new home. The commercial property at 1081 Salem Church Road in Middleburg, Snyder County, Pennsylvania is an ideal match for our needs. It includes ample space for our massive manufacturing equipment, office space, external storage areas, AND room to grow.
Late last year modifications were implemented to the pre-existing facility in order to fully accommodate our everyday business requirements. For example, walls and doors were relocated and enlarged, a small addition built which contains the wood boiler room and compressor room, a sawdust and wood shaving blower system established, blueprint plotter room constructed, existing office space updated to include advanced technologies, and a large steel frame addition erected.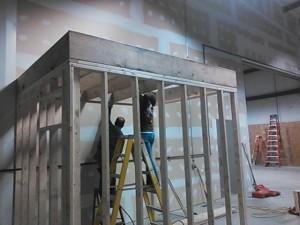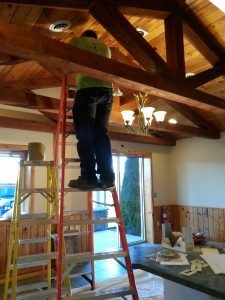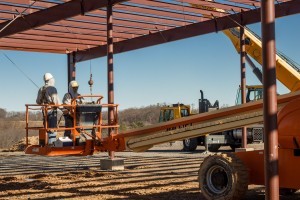 So what's the big deal about the big move?
Well, the relocation involves more than cardboard boxes, desks, chairs, and a forklift or two. Manufacturing equipment (weighing more than 10 tons and filling 10-13 tractor trailer trucks) plus 45 truckloads of logs and timbers also need to be moved.
This lengthy and challenging relocation process officially began on Monday, January 11th when specialists were brought in from North Carolina to disconnect hundreds of sensor wires on our radio-frequency machine (aka the laminator).
After "the brains" of this machinery were unhooked, the various components of the unit – including the conveyor and the dryer unit – were disassembled, loaded onto trailers using forklifts, then transported 20 miles to the new facility.
Today the crews continue to reassemble the machinery and all those wires. Thankfully, our team strategically planned the down-time of our equipment so that there was no interruption of service for our log and timber home customers.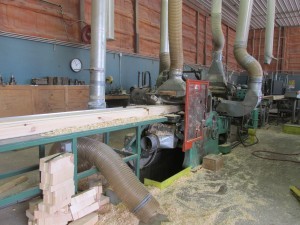 The 8-ton planer, 200 ft of dust collection pipes, 30 ft cyclone and a 10×20 bag house will be moved next. We will keep you updated as this multi-stage process continues to unfold.
In the meantime, check out our story on WNEP News. When all is said and done with the big move, we hope you will visit us in our new home!
https://timberhavenloghomes.com/wp-content/uploads/2016/01/SALEM-CHURCH-ROAD-4.jpg
480
640
Bobbi Landis
https://timberhavenloghomes.com/wp-content/uploads/2017/07/timberhaven-logo.png
Bobbi Landis
2016-01-15 08:15:38
2017-07-30 21:58:48
Big Move to New Home Commences