Lighting: Bright Ideas for Your New Log or Timber Home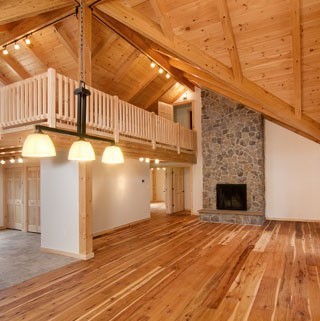 Lighting has a far greater significance on our lives than perhaps we even realize.  It can affect our moods, increase our productivity, and can even impact our decisions.  But, the options when choosing what lighting to have in your wood home can be as varied and personal as our relationship with light itself.  To help a bit, here are a few bright ideas (or trends) we've recognized in the log and timber home industry.
Bright Ideas: Popular Timeless Trends
Two of the most popular timeless trends we've noticed in the log and timber home industry are the use of track lighting and antler chandeliers.  With track lighting, homeowners appreciate not only the low profile but the versatility it provides without taking up floor space with unnecessary tables and lamps.  The incorporation of the legendary cascading antler chandelier has also been time-tested and  the desired choice of  hundreds of log cabin, log home and timber frame homeowners alike.  These conversational pieces add a touch of rustic elegance and are available in authentic or faux material and dozens of styles.  Both track lighting and antler chandeliers typically consisted of high-energy halogen light bulbs, but many options are now available with low-energy LED bulbs, making these options convenient, stylish and energy-efficient.
Under-Cabinet & Accent Lighting
As the world has found smaller ways to produce light efficiently, customers have found increasing ways in which to use it.  Another growing trend is under-cabinet and accent lighting, especially in kitchens.  Not only does it improve the aesthetics of the space, but it can also help illuminate your workspace more effectively than an overhead light.  Plus, if installed around the bottom of base cabinets, you can greatly decrease the risk of stubbing your toe when stumbling in for a late-night glass of water.
Going Vintage
A very popular trend in the housing market is using vintage-styled lighting (like this stained-glass ceiling mount), especially with more modern appliances and décor…a blending of generations, as it were.  And while this style can look great in a SoHo loft, it can look even better in a log or timber frame home as you see here!  Whether the fixtures are re-purposed or manufactured to look so, this can be an excellent way to bring out the cozy beauty of your home.
QUICK TIP: Vintage-style "Edison bulbs" can be a great way to accent a variety of lighting fixtures, both old and new.  While retaining the visual appeal of the original bulbs, these modern variants are much more efficient, and there are even LED models easily available.
Creative Controls
We have absolutely nothing against the basic, time-tested light switch.  He's been a good sport and basically never lets you down.  But, this is the twenty-first century, and more and more homeowners are trying to help him retire.  The common light switch is being replaced by motion-activated sensors, programmable dimmers, and even WiFi-controlled "smart switches" which can be controlled from your mobile device or operated with your voice when used in conjunction with a voice-activated device (such as Amazon's Echo or Google's Home).  Some of the features of these devices allow you to program your lights to run on specific schedules, change brightness (or hue, for those equipped with color-changing bulbs) based on weather conditions or other triggers, and so much more.  Think of it as the difference between an abacus and a graphing calculator.
Lighting Plan for Your Bright Ideas
Depending on the lighting scheme you settle upon, your builder will be able to hide the wiring during installation, giving you a beautiful finished product without detracting from the surrounding aesthetics.  (Click here for additional information on concealing this wiring.  Ultimately, a good home lighting plan can make all the difference in achieving the look you want.)  Whatever your choice may be, be sure to talk with your sales representative and builder about all your bright ideas!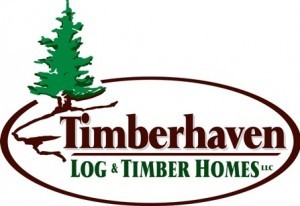 #855-306-5678
https://timberhavenloghomes.com/wp-content/uploads/2017/08/TLH_Hobbins_HD-05-Edit.jpg
480
320
Bobbi Landis
https://timberhavenloghomes.com/wp-content/uploads/2017/07/timberhaven-logo.png
Bobbi Landis
2017-09-08 07:27:15
2017-09-01 10:51:54
Lighting: Bright Ideas for Your New Log or Timber Home