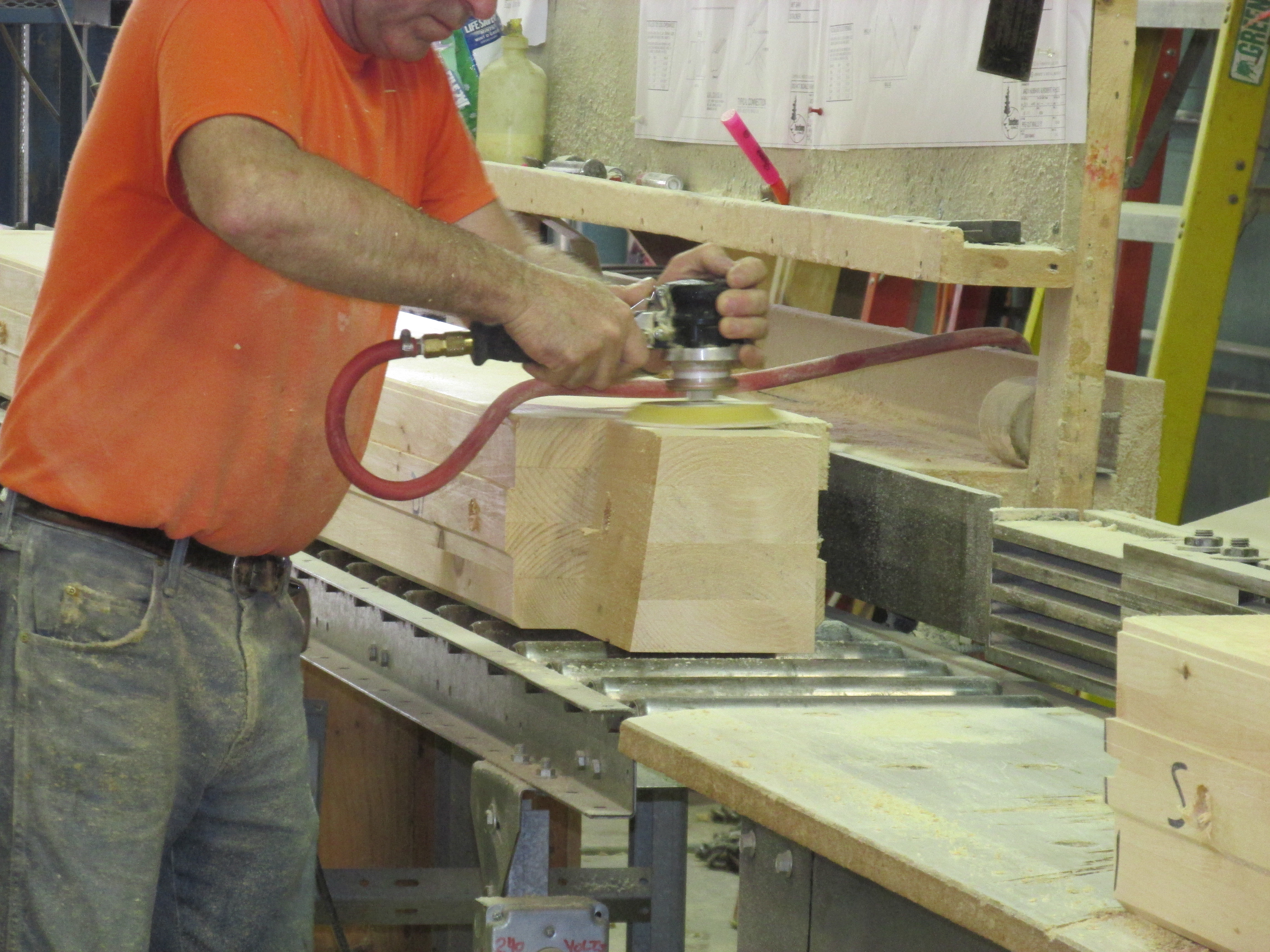  Professional local representative
 Custom design services
 Most complete package…. one that I can afford
 On-site technical support and proven customer satisfaction
 High-quality product that comes with a guarantee
If you were to make a checklist of items to consider when selecting the manufacturer of your custom built log home would any of these items top your list? Chances are you're looking for a manufacturer who can offer all of the above. Jack and Bob will tell you that was the case for them.
CUSTOM BUILT LOG HOME: MANUFACTURING
In addition to a high-quality product that comes with a guarantee, Jack and Bob especially appreciated the fact that Timberhaven has a lineup of dozens distinctive log profile options. From these product offerings, Jack and Bob selected the 8" x 12" laminated log wall material with a Dovetail corner assembly. These Eastern White Pine logs are kiln-dried to an average moisture content of 9% and laminated to provide the most stable, virtually check free, high-grade log available in the market. Below, this material has been kiln-dried and laminated and are ready for the next step.
CUSTOM BUILT LOG HOME: MILLING THE LOGS
The cants are moved into our cut shop and loaded onto the conveyor. The cutting heads of the profile machine are adjusted to perfection, and extra time and skill are involved to ensure the desired end result.
Once the logs are milled, they are transferred via another conveyor to the inspecting station. Our experts will inspect each and every log redlining imperfections set forth by the Log Homes Council grading standards. Timberhaven goes above and beyond these standards to guarantee our customers are getting the highest quality logs available. Keep in mind: These logs are 8" x 12" in size and average 12' – 16′. Given that excessive amounts of moisture have been removed from these logs, they are easily managed by two people.
CUSTOM BUILT LOG HOME: PRE-CUT LOGS
Every log – including our solid log gable ends – is cut to exact length. We also take the time to pre-drill the logs for lags. Additionally our experts use a jig to cut the Dovetail corner assemblies.
Having pre-cut, pre-drilled logs ensures no costly mis-cuts at the job site. Talk about paying attention to details! Our logs are also labeled with an alph-numeric code which coincides with detailed engineering drawings. The logs are then inversely stacked so that the pieces you need first are at the top of the pack. The builders love this feature offered exclusively by Timberhaven, which saves hours of presorting logs on the jobsite and saves customers a lot of time and expense. Our log home packages are like a giant [but really organized] puzzle – each piece clearly labeled as to where it should be placed and cut perfectly to fit with the ones beside it.

CUSTOM BUILT LOG HOME: FOUNDATION
While Jack and Bob's custom built log home was being manufactured, they continued to prepare the site. Here the driveway has been constructed. The couple will utilize the driveway for everyday use when construction is finalized and as the access point for the tractor trailer trucks on delivery day.
They are now ready for their foundation. Jack and Bob chose a foundation by Superior Walls. These prefabricated walls are cleared for electric, pre-insulated, typically erected in only a few hours and require no poured footers. An additional benefit, there's no cure time. Other foundation options include poured walls, insulated concrete form (ICF), or concrete block. Your custom built log home package can be constructed on any of these foundations.
Next the support posts and first floor decking are finalized and basement floor is poured.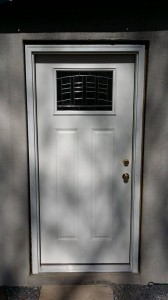 Jack and Bob complete the basement level (for now) with windows and doors. When their custom log home has been constructed, they will finish the basement level with laundry, bath, home gym, and family room.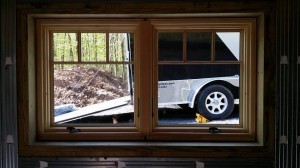 CUSTOM BUILT LOG HOME: DELIVERY DAY
Jack and Bob aren't the only ones excited about the delivery of their custom built log home. Check back next week as Timberhaven prepares for delivery and these lucky homeowners take receipt of their dream log home. It's the moment they've been waiting for….
https://timberhavenloghomes.com/wp-content/uploads/2014/07/IMG_1331.jpg
3456
4608
Bobbi Landis
https://timberhavenloghomes.com/wp-content/uploads/2017/07/timberhaven-logo.png
Bobbi Landis
2014-07-18 06:40:53
2017-07-31 10:08:50
Custom Built Log Home by Timberhaven – Part 2 – Manufacturing & Foundation Prep