Custom Post and Beam Home – Under Construction: Part 12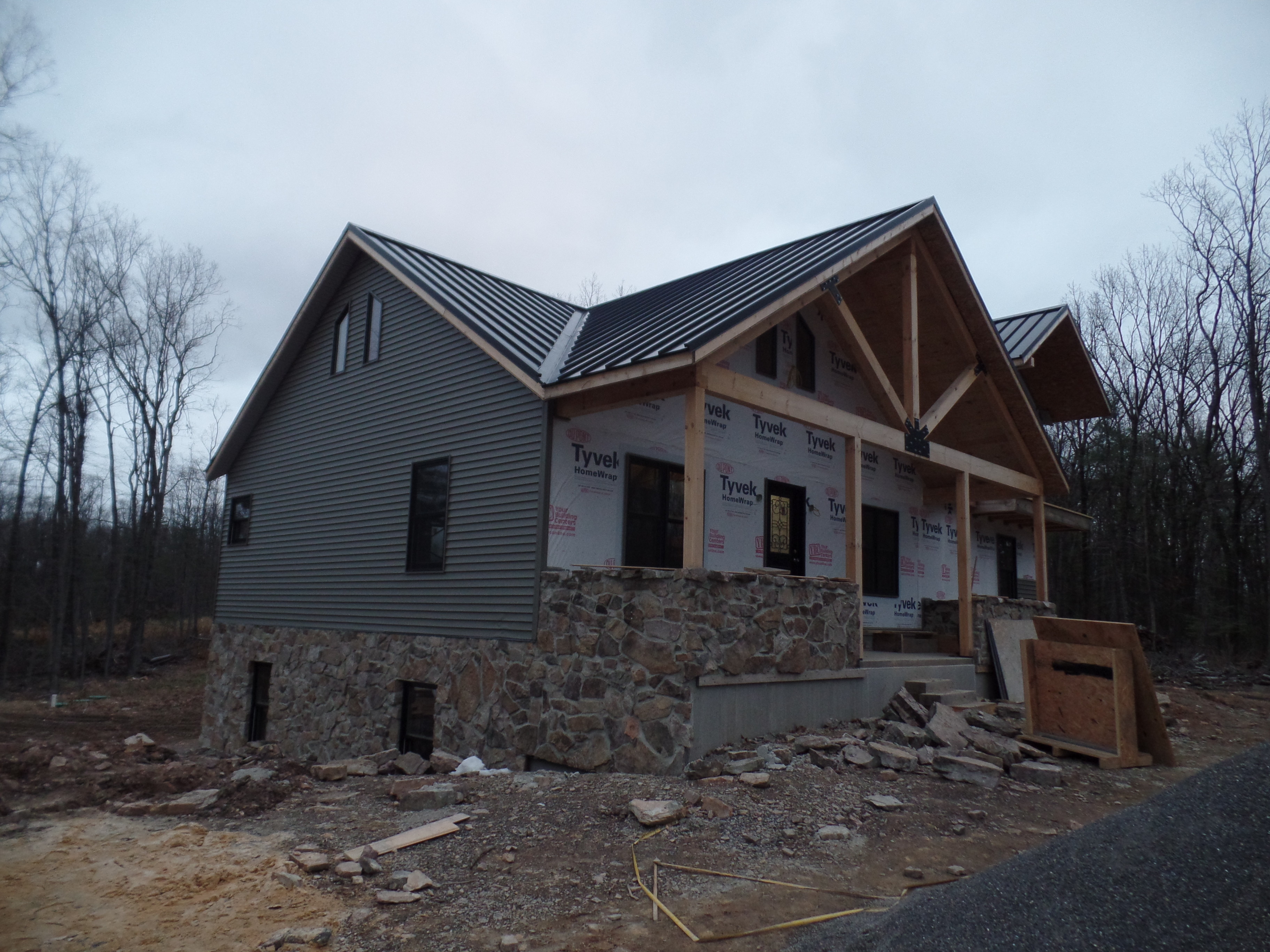 As this year nears its end, so does the exterior construction of this custom post and beam home. There's been a flurry of activity at the job site in an attempt to finalize the exterior before the snow flies again. The crews – the general contractor, roofers, and stone masons – have been successful in their attempts as Mother Nature provides a welcomed [albeit inevitably brief] break from the freezing temperatures and precipitation.
Custom Post and Beam Home: Siding Installation
Although the exterior details have not been completely finalized, nice progress is being made. First, this contemporary colored vinyl siding is installed on the home. Although vinyl is one of the only conventional materials used throughout this build, we feel the color option sets it apart. It provides the perfect contrast with the black window cladding.
Custom Post and Beam Home: Grand Entrance
Here's an up-close and personal look at this entrance. If there was one word to describe the front door, chic would do it. There's still siding to be installed in this area, but overall this entrance design is nothing short of mastery.
Custom Post and Beam Home: Metal Roof
Speaking of mastery…these homeowners pulled out all the stops when planning for their dream post and beam home. Check out the beautiful standing seam metal roof, black in color.
As a standard in all Timberhaven log home and post and beam packages, 30-year Architectural shingles are supplied. Installing a premium metal roof on your dream home will cost between 2-3 times what an asphalt shingle roof costs, but it's likely you will not have to replace the roof in your lifetime. Similar to every other component of your dream home, the final selection of material is yours to make.
Custom Post and Beam Home: Stone Accents
Did you notice the attractive stone work on the porch and covering the foundation walls? You will not find faux stone on this job site! In fact, the homeowners are using real stone collected from their mountainous property in Central Pennsylvania. That's resourceful…and beautiful!
The architectural design and distinctive elements of this custom post and beam home make it so unique no other home will ever be exactly like this one. That's why it is a dream home. These homeowners had a vision for their dream home; now they relish as the details fall seamlessly into place.
Your Dream….Our Passion. It is not just a tagline. It's the foundation for how we do business. So…go ahead…tell us what your dream home looks like. Timberhaven can make it a reality in 2015.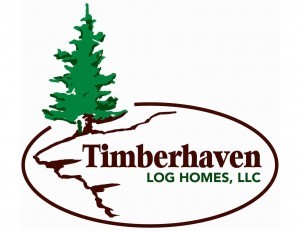 https://timberhavenloghomes.com/wp-content/uploads/2014/12/SAM_2110.jpg
2736
3648
Bobbi Landis
https://timberhavenloghomes.com/wp-content/uploads/2017/07/timberhaven-logo.png
Bobbi Landis
2014-12-26 08:18:40
2017-07-31 10:12:11
Custom Post and Beam Home – Under Construction: Part 12