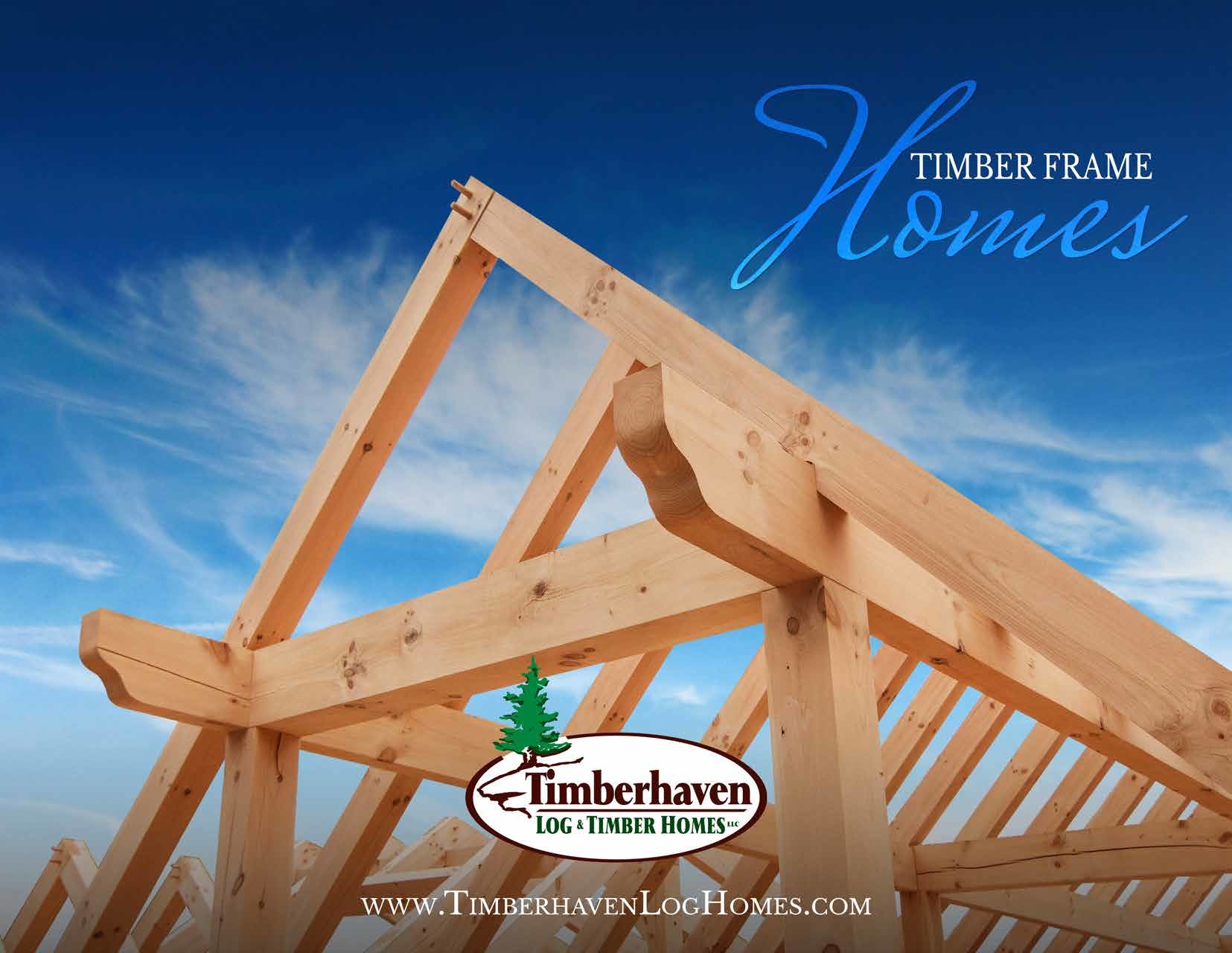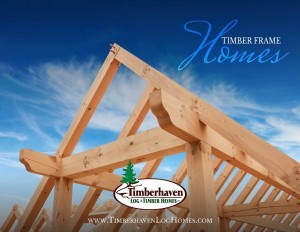 Imagine waking up every morning to soaring wood-timbered ceilings and expanses of hand-hewn, hand-crafted artistry. Envision warm, inviting, open spaces that imbue quality custom construction that embraces your unique design aesthetic. You're picturing yourself in a custom timber frame home! A centuries-old art form utilizing timber posts and beams, and mortise and tenon or dovetail wood joinery secured by wooden pegs, a timber framed structure is designed to last for hundreds of years. At Timberhaven Log & Timber Homes, we are elated to introduce our new custom timber frame home product line. For anyone who appreciates the beauty of custom timber frame home construction, we are sincerely and professionally dedicated to bringing this old-world home experience to your modern-day world.
Custom Timber Frame Home: Modern Old World Charm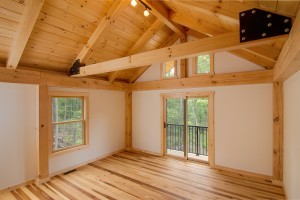 Historic yet modern, your new custom timber frame home offers the best of both worlds. Anchored in antiquity, the construction reflects a timeless architectural form, while the exposed beams and posts express a distinctly modern 21st century elegance. Timber frame homes are uniquely customizable as well; they boast flexible design options and are uniquely suited to open floor plans. Due to the strength and length of the timbers in a vertical and horizontal framework, the frame bears all the weight of the structure, removing the need for interior load-bearing walls and making soaring cathedral ceilings possible. The frame is wrapped with structural insulated panels (SIPs), spanning the spaces between the individual timbers, adding superior insulation capability. By using a variety of wood species, spacing, finishes and design, the homeowner is able to vary the look from room to room, to create a stunningly beautiful, energy efficient home.
The Inner Beauty of a Custom Timber Frame Home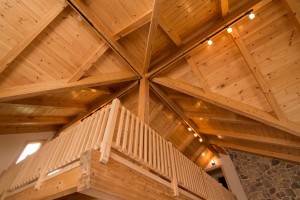 The real hidden beauty of a timber frame home is its strength – the structure and joinery hidden beneath the surface. The structural skeleton of a true timber frame home is the timber frame itself. The frame's strength relies on the expertise of the craftsman, integrity of the materials used, tight fitting joinery, and critical geometry; because mechanical fasteners weren't commercially available in years past, and had to be made by hand, original timber home design relied on driving wood pegs into holes to create strong connections in the framing elements. Today, those old-world construction methods still stand up to the test of time. For a glimpse into the hand-made fabrication techniques involved in our custom timber home construction, check out our video here.
More Info on a Custom Timber Frame Home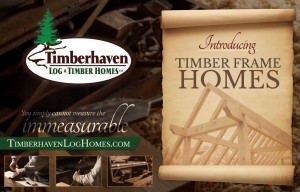 For more information about the beauty of true timber frame home, check out our new Timber Frame Home page. For answers to all your custom timber frame home questions, contact the experts at Timberhaven Log & Timber Homes today.
https://timberhavenloghomes.com/wp-content/uploads/2016/08/Booklet-Cover_Page_01.jpg
1280
1655
Bobbi Landis
https://timberhavenloghomes.com/wp-content/uploads/2017/07/timberhaven-logo.png
Bobbi Landis
2016-08-22 12:50:42
2017-07-30 19:18:34
Introducing our NEW Custom Timber Frame Home Product Line