Introducing New Dutch Lap Log Profile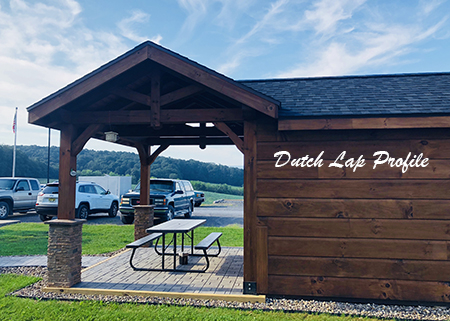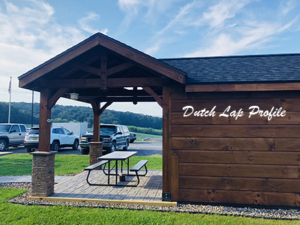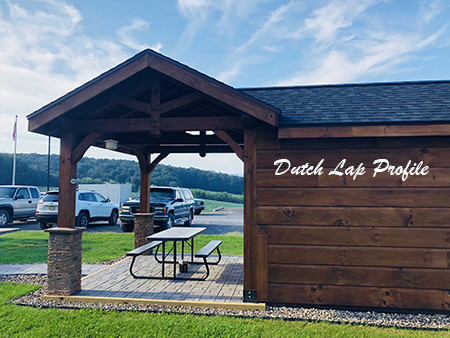 Whether we're talking about a tiny cabin in the woods or a timber frame home with a contemporary flair, no matter how you slice it, log and timber homes will always have a sense of rustic charm.  This natural, renewable beauty is what you love about the log living lifestyle, and we are here to help make those dreams come true.
The team at Timberhaven is excited to unveil our Dutch Lap log profile.  Sometimes referred to as "German siding," the Dutch Lap profile is a harkening back to some of the European homebuilding styles that were brought to this land of opportunity.  As the Industrial Revolution allowed for more standardization of building materials in the nineteenth and twentieth centuries, homebuilders began to have greater ease of access to various affordable wood siding products.  And, one of the styles to really catch on was the Dutch lap.
Not to be confused with clapboard siding, which is wider at the bottom and tapered the entire way to the top, the Dutch lap sports a smooth front surface with a bevel at the top.  In traditional siding applications, the Dutch Lap is edge-matched and installed with a shiplap, unlike clapboard which has no lap at installation.
The engineers at Timberhaven have taken this time-honored style and created a log profile that allows customers to enjoy this beautiful design incorporated directly into their logs.  Our new Dutch Lap log profile is available in both our premium-grade kiln-dried Engineered Logs and traditional kiln-dried solid logs, plus it comes in 8×12 and 6×12 as well as our 2×12 log siding.  Constructing a home with our Dutch Lap profile is the same as with any other profile offered by Timberhaven and requires no additional learning curve for those homeowners looking to build their dream themselves.
New Dutch Lap Log Profiles
So, if you have been looking for the perfect option to make your home truly stand out, or even if you simply relish the thought of incorporating a bit more of the Old World charm into your dwelling, be sure to talk to your Timberhaven authorized representative about how we can help make your dream a reality.  And, the best part?…you don't even have to be Dutch to do it!
info@timberhavenloghomes.com
+1 (855) 306-5678
https://timberhavenloghomes.com/wp-content/uploads/2018/10/Dutch-Lap-Profile.jpg
338
450
Bobbi Landis
https://timberhavenloghomes.com/wp-content/uploads/2017/07/timberhaven-logo.png
Bobbi Landis
2018-10-12 08:10:41
2018-10-12 10:14:26
Introducing New Dutch Lap Log Profile