Installing Electrical Wiring in a Log Home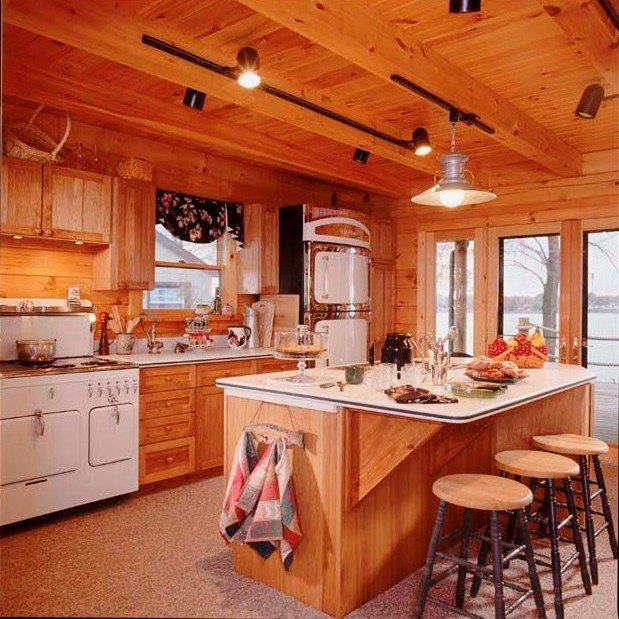 How do you run electrical wiring through a log home?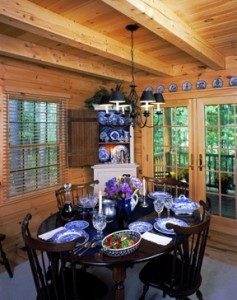 THAT is a very important question – and it's one we get all the time.
A log home is different than a conventional home, but with proper planning, you can have electrical fixtures, switches and outlets placed wherever you need or want them.
In this photo grouping, for example, we see fixtures placed between the heavy timbers on the Tongue & Groove, track lighting on the side of heavy timbers, and a ceiling fan mounted directly to the underside of an exposed beam.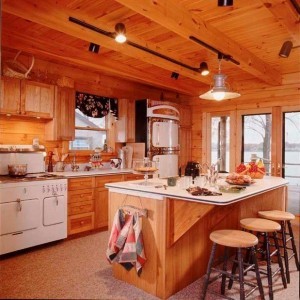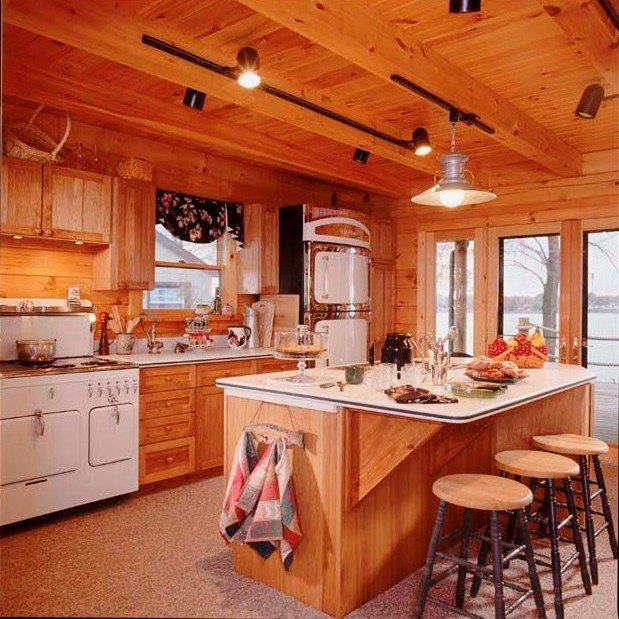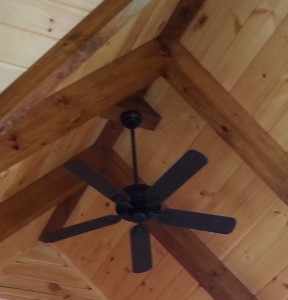 Today we're going to show you how an expert builder, Paul Flury, places the necessary wiring for the devices in the first floor ceiling.  This topic is addressed immediately after installation of the composite flooring because it is there – the composite flooring – where the wires will be hidden.
Running Electrical Wiring in a Log Home
"Some builders will cut a trench in the top of the beam for wiring – sometimes it is the only option – but I got away from that years ago when installing Timberhaven's composite flooring." Paul explains further, "I find it easier to:
Leave a gap in the T&G. This creates the perfect trench for the wires. (Remember this is the first of three layers that will be installed on the floor.  No one is going to see this area.)
Run the necessarily wires in the aforementioned gap.
Cover it with a 16-gauge protective metal strip so nobody shoots any fasteners through it."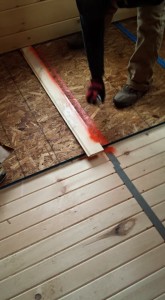 Paul also added, "As an extra precaution, while we install the ¾" OSB, my team sprays orange paint marking where all wires are.  This warns everybody working in this area – now or years down the road – that there's wiring below."  Smart thinking!
Running Electrical Wiring in a Log Home: Concealing the Work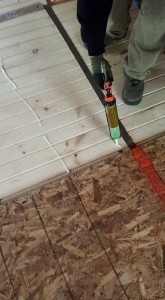 "As previously alluded, the sheets of OSB are installed atop the T&G and wiring that was just established. Both layers of the composite should be glued with liquid nail to eliminate squeaks," suggests Paul.
With completion of Timberhaven's standard composite flooring and electrical wire installation, the area below is officially prepped and ready to receive track lighting.
Running Electrical Wiring in a Log Home: Pre-Plan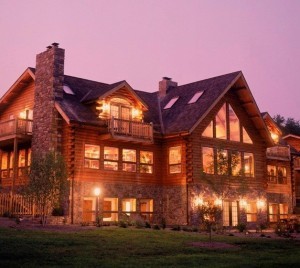 The time to identify what fixtures you want to include in your home and where you want them, along with your switches and outlets to be placed, is prior to construction…not after.  Proper PRE-planning is key in this regard!  Work closely with your general contractor and/or builder to establish and execute a well thought-out electrical plan.
https://timberhavenloghomes.com/wp-content/uploads/2015/06/evere_kitchdin2-cropped.jpg
619
619
Bobbi Landis
https://timberhavenloghomes.com/wp-content/uploads/2017/07/timberhaven-logo.png
Bobbi Landis
2015-06-26 07:30:47
2017-08-28 09:05:09
Installing Electrical Wiring in a Log Home