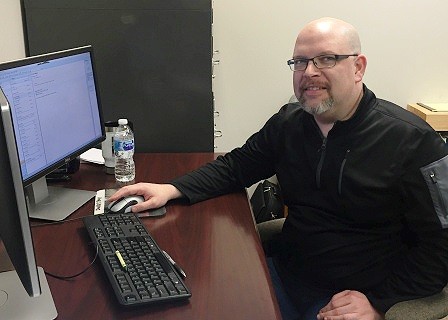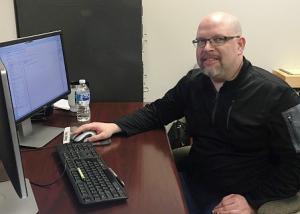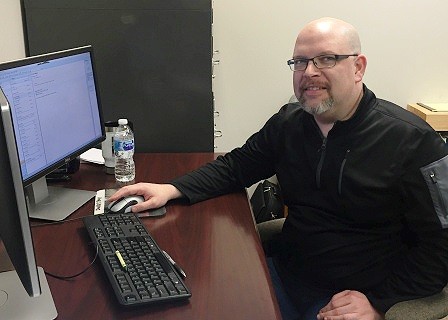 Aside from our unique product lines, the employees at Timberhaven Log & Timber Homes are what truly make our customers' home buying experience so exceptional.  We have some pretty amazing people with many backgrounds and different personalities who have a real passion for what they do.
On a daily basis, you'll find our group pouring their hearts and souls into everything they do.  From the smallest of responsibilities to the most complex situations, you will find our staff going to great lengths to exceed your expectations.  David Gray – Timberhaven's newest face – is no exception!  In fact, David brings his cup-half-full approach, a smile and expertise to work every day – and he loves talking with clients about their dream home plans.
As a corporate sales representative, when this fun-loving, outgoing, people person gets to work, his sleeves are rolled up and he's ready for action.  Using nearly two decades of vast professional experience, he kindly assists his prospects by, first, skillfully coordinating their home design.  From a simple standard plan modification to a completely custom opulent design, David will put his wealth of knowledge to use in order to create a design that meets your family's needs and style preferences.  He makes every attempt to work within required budget parameters and is equipped to assist you with material selections along with all other aspects of the home buying journey.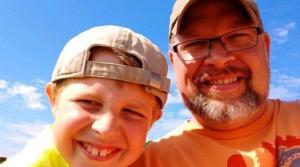 When David isn't at work, the Columbia-county native is clipping coupons, perusing through local yard sales and spending quality time with his 9-year-old son, Carson.  Together, they enjoy the outdoors by going fishing, hiking at Ricketts Glen State Park, or riding bike on the Rails to Trails. They also like watching the NFL and the Mets. (We won't judge you for your MLB preferences, David.)
David maintains an important role, not just within Timberhaven's organization, but as an integral part of your log home or timber frame home buying experience.  From his initial building site evaluation to delivery of final materials, David's wide-range of product knowledge, attention to detail and positive attitude are professional and personal attributes that will make your experience an exceptional one.
"Go with the flow…accept things in life and move on no matter what," is the life motto David assumed when he lost his hair at the youthful age of, uh, 29.  Since then, the motto has helped him maintain perpetual optimism and an enthusiastic outlook about life.
With a kind heart, caring personality and nearly two decades of professional experience (half of which was assumed at Kuhns Bros. Log Homes before they closed their doors in 2013), the Penn College Architectural Technology graduate is truly an invaluable asset to the Timberhaven team.  We hope you have the opportunity to get to know him.  For now, he has one piece of advice for anyone contemplating a log home or timber frame home: Consider attending one of our planning & construction seminars!  This is the best way to get to know our company and understand our values.  Ask lots of questions along the way!  And remember, we may be small but each and every employee is "hands on", takes much pride in their work, and our quality products are a true reflection of these efforts.
https://timberhavenloghomes.com/wp-content/uploads/2018/07/Employee-Spotlight-David-Gray.jpg
320
448
Bobbi Landis
https://timberhavenloghomes.com/wp-content/uploads/2017/07/timberhaven-logo.png
Bobbi Landis
2018-07-06 09:34:39
2018-07-06 09:49:23
Employee Spotlight Shines on David Gray