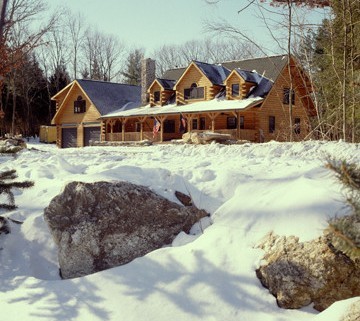 One question that is frequently asked to our representatives:
Can I build my log home or timber frame home in the winter?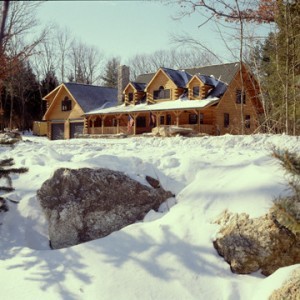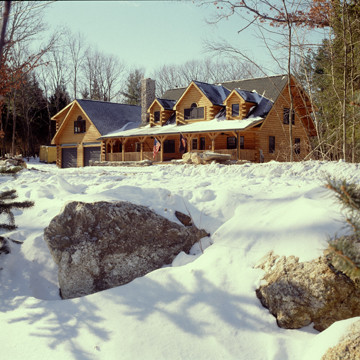 While our log homes look exceptionally beautiful covered in a blanket of snow, it's a common misconception that you cannot actually build a log home in the winter.  Au contraire – it absolutely can be done!  In fact, with the help of Stan Dixon and Greg Massmann (our authorized reps in IA and MN) we documented this log home winter build with hopes of sharing the results with you.  Throughout the process we made a list of recommendations to overcome the challenges associated with a frigid, snowy build.
Over the next few weeks, we are not only going to explore these tips and tricks, but we are going to watch another log home dream come to fruition.  We hope you will follow along.
Building in the Winter: Foundation
First thing is first.  What type of foundation will you use for your log home or timber frame home?  Our home packages can be built on any type of foundation from concrete block, poured concrete wall, ICFs, to pre-cast walls (like Superior Walls).  The construction site of this Minnesota log home build is in an area where basements are not possible due to high water tables; thus the log home was built on a cement slab which is yet another viable foundation option.
Temperature restrictions do apply when it comes to excavating your site and pouring concrete for the foundation.  It's a no-brainer that digging your foundation might be rather difficult if the ground is already frozen. Moreover, the colder it is, the longer it takes for concrete to cure. An ideal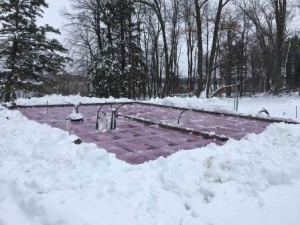 temperature is 50 degrees Fahrenheit.  When temperatures drop below this threshold, heating blankets or temporary enclosures may be used to ensure the integrity of the cure.  These are added steps, but effective methods in getting the job done.
Stan Dixon and Greg Massmann followed these guidelines when pouring this concrete foundation (and preparing the plumbing rough-in), as you see here.  With proper pre-planning, your foundation can be dug and constructed before the temperatures drop and the snow flies, too!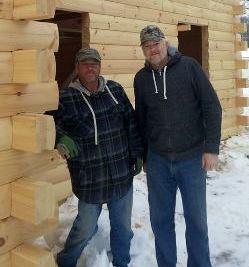 This blog series is brought to you by Timberhaven's authorized representatives Stan Dixon (Iowa) and Greg Massmann (Minnesota).  Stay tuned for FAQ: Can I build my log home in the winter – part 2!
https://timberhavenloghomes.com/wp-content/uploads/2017/07/Flury_ext1.jpg
360
360
Bobbi Landis
https://timberhavenloghomes.com/wp-content/uploads/2017/07/timberhaven-logo.png
Bobbi Landis
2018-03-23 07:45:50
2018-03-23 14:39:04
FAQ: Building a log home in the winter – can it be done? Part 1