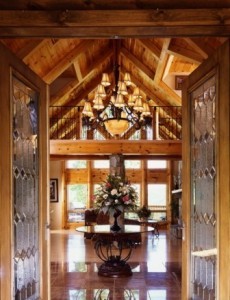 Your log home or timber frame home is an extension of you, your lifestyle, and personal tastes.  You choose the perfect location; you design the layout to fit your needs; you incorporate the amenities that will enable you to enjoy life more fully.  Likewise, the interior of your home and its décor should also be a reflection of your individualism.  Focal walls within your home are perfect outlets through which to express yourself.
Think about this: When walking into a room, what is the first thing you see?  What do you want to see?  What do you want guests and visitors to see?
Fireplaces – A Timeless Tradition
Perhaps the most commonly thought of accent to a log home, log cabin or timber frame home is the great room fireplace.  Used for cooking and heat in homes of yesteryear, the fireplace has become an aesthetic standby for log home owners.  Regardless of whether your choice is gas or log, the fireplace can be a wonderful addition to your home's atmosphere and is perfect for relaxing on quiet evenings.
The fireplace can also serve as a centering point for the great room (or any room in which you may choose to place one).  Not only does it help determine the flow and layout of the room, but it visually draws the viewer's attention to its location.  When designing your home, you want to ensure that your fireplace is situated along a wall that will immediately capture the viewer's attention when entering the room.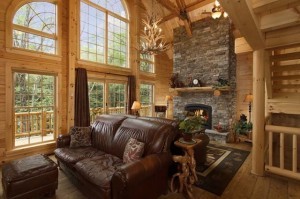 The choice of mantel is another opportunity for expression.  You may opt for a rough-hewn log above the fireplace or perhaps a more elaborate surround. Timberhaven offers mantles as well, and we'd love to supply yours.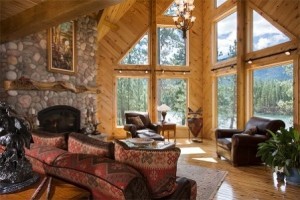 Decorating a fireplace provides virtually limitless options, from the simple to the complex.  Some homeowners may prefer to decorate with heirlooms or family photos, while others may prefer instead to showcase décor and accoutrements representative of that specific region.  Whatever your choice may be, be sure to make it your own!
TIP:  Just remember that sometimes your choice of décor may depend on the size of the room as well.  Larger pieces may be needed for proper visual appeal in a larger room, while a smaller room may become visually overwhelming if the decorations are too large.
Accent Walls
Accent walls are another great avenue for adding personal touches to your home.  These walls, like the fireplace in the great room, quickly captures the viewer's attention and includes a bit of personal flair to the room.
There are numerous ways to create beautiful accent walls to add some visual flow to a room, ranging from simple to ornate.  For instance, on interior walls that are constructed with drywall, simply painting them in an accent color can really set off the room.  Mixing up building materials is another way, such as going with board and batten, tongue and groove, or even stone to help break up lines and draw the eye.
Decorating these walls is a way to take things a step further.  As with fireplaces, the choices of décor are limitless.  Maybe it's family portraits or a walk down memory lane of milestones throughout your life.  Perhaps it's hunting trophies or a collection of antiques, or a showcase for a collection.  Just remember, no matter what you settle on, don't make it cluttered, or your accent wall could run the risk of being visually distracting instead of complimentary.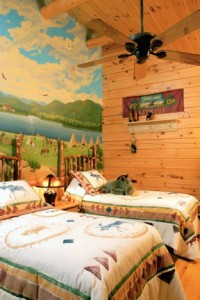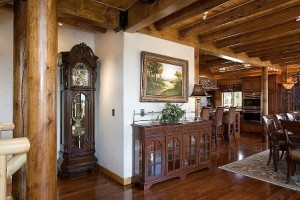 Focal Features
We don't expect you to go at this alone; thus we are fully prepared to assist you along the way.  Click here for additional inspiration, and then talk to your qualified Timberhaven representative about your thoughts, ideas, and even your concerns.
In whatever ways you choose to make your custom home your own, we encourage you to give it an extra personal touch.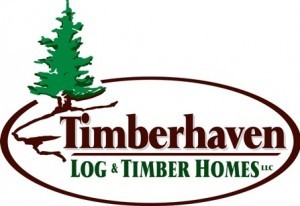 #855-306-5678
https://timberhavenloghomes.com/wp-content/uploads/2017/08/defu-livgreat-1.jpg
362
288
Bobbi Landis
https://timberhavenloghomes.com/wp-content/uploads/2017/07/timberhaven-logo.png
Bobbi Landis
2017-10-13 07:30:45
2017-10-13 08:06:59
Focal Features: Fireplaces & Accent Walls