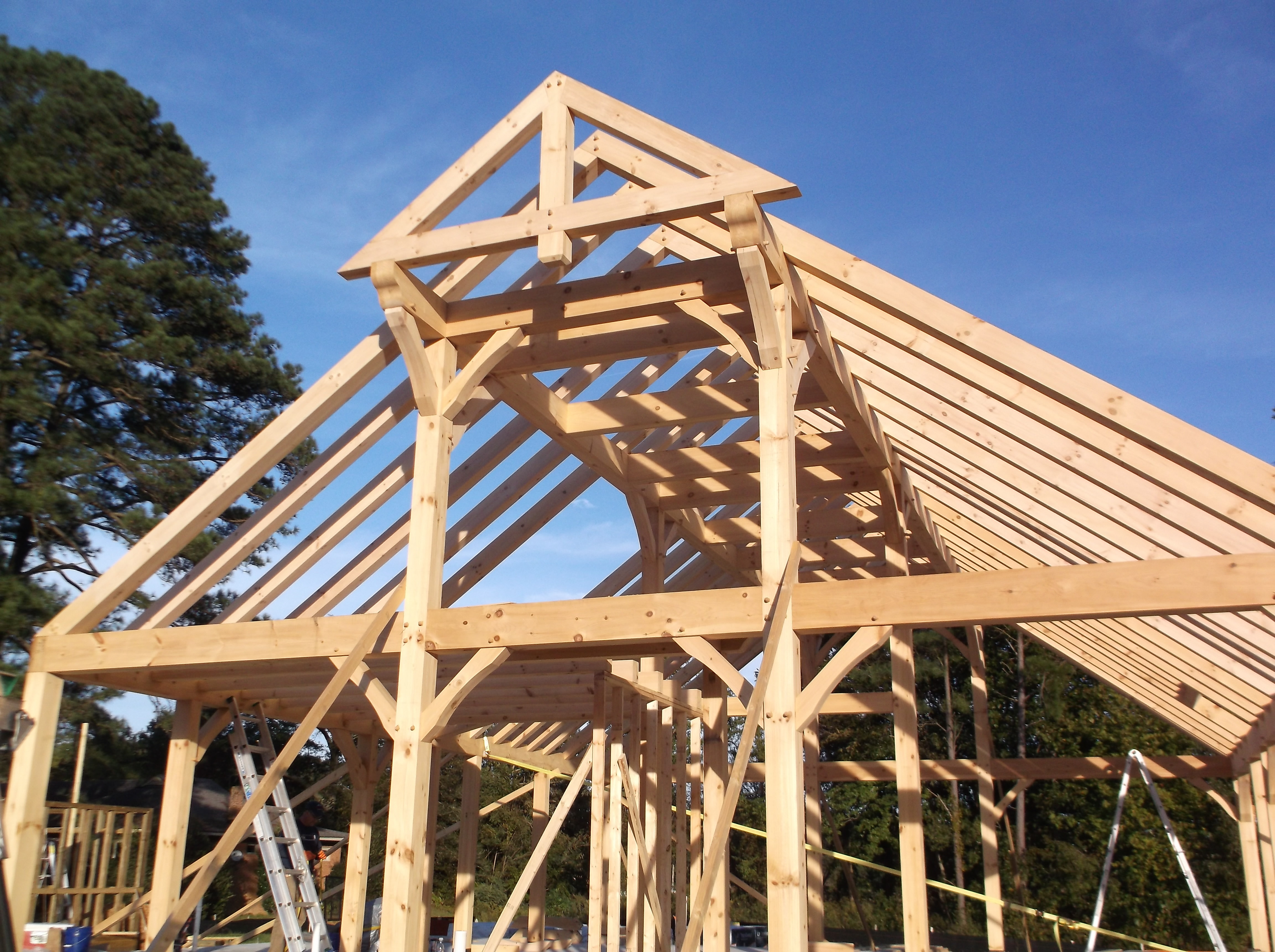 You know the antiquated restaurant down the street that has the yummiest pierogies known to mankind?  Or your favorite flower shop that barely fits a single 72 cu. ft. cooler?  There's a high probability that you don't favor these places simply because of their products….but the people who greet you at the door and thoughtfully prepare what it is you may be after…these are the reasons you favor these shops.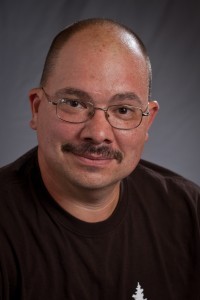 That's how it is at Timberhaven. You've heard our tagline: Your Dream…Our Passion.  It is the foundation for how we do business.  And because of this, we feel it is important for you to know the passionate team players that will bring your dream home to reality.
Randy Beachel is Timberhaven's Production Manager and the lead handcrafter for our timber frame product line.  The source of many chuckles throughout the day, this family-centered dad, craftsman, furniture maker, cabinet constructor, and avid outdoorsman tells us about working in the log & timber home industry for 20 years.
Randy's days are spent on a variety of log home and timber frame home projects as he works closely with vendors and staff to maintain quality control, deadlines, and budgets. Randy says he loves being introduced to new challenges and having an opportunity to blend his decades of log home expertise with the timber frame offerings has been especially gratifying.
When Randy's not at work, he is enjoying time with my family.  "My wife and children are my real passion," Randy says. "I also appreciate the opportunity to be creative by building custom furniture pieces and cabinets for friends or family or simply for fun."
Randy says he loves it here at Timberhaven. "The family-centered atmosphere is very heartwarming, and we've got a great group of wood experts that I get to work with every day," he reports. "I couldn't do my job effectively without my team of guys."
Randy says the very most rewarding aspect of his career is when a customer sends in photos of their completed log home or timber frame home. It's during these instances when we can say, "Hey, look what we did!" Everyone takes such pride in the homes we handcraft; it is the most satisfying feeling.
For additional information about Timberhaven Log & Timber Homes, click here.
Or contact us today for a complimentary award-winning plan book.
#855-306-5678
info@timberhavenloghomes.com
https://timberhavenloghomes.com/wp-content/uploads/2016/11/DSCF5972-1.jpg
3440
4608
Bobbi Landis
https://timberhavenloghomes.com/wp-content/uploads/2017/07/timberhaven-logo.png
Bobbi Landis
2016-12-09 07:55:55
2017-07-31 08:41:38
Lead Handcrafter Talks Timber Frame and Family