Home Goals for the New Year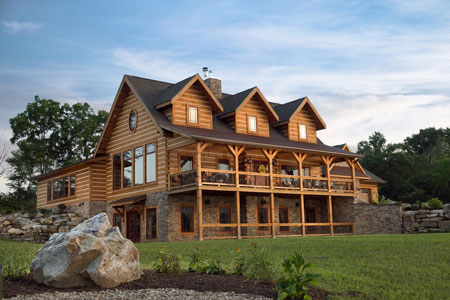 Happy 2022, friends! I don't know about you, but I love the start of a new year. There's something wonderfully refreshing about the opportunity to reflect on the year we just navigated while planning for (and dreaming about) what the new year will look like.
Many of us are making resolutions which often include exercising more, traveling abroad, spending more time with family and friends, or learning to live life to its fullest. This last resolution is a good one, not just because it's so extremely personal – let's face it, folks, we only get one chance to make this life the best it can be – but because it can have vastly different meanings for everyone. Simple actions like "living in the moment", "being positive", and "stop! putting life on hold" might help you make real progress if this is your resolution. More significant actions like building your dream home, renovating your existing abode, or creating a backyard oasis can also help set the stage for a lifetime of unforgettable experiences.
So, in this New Year, if you're thinking about…
Building Your Dream Home…
Timberhaven Log & Timber Homes is a manufacturer of premium-quality kiln-dried Log, Timber Frame, and Hybrid Homes. We offer world-renowned Engineered Logs and Timbers and focus on working closely with our customers to provide a complete solution to their dream home. We take great pride in our products and services and offer only the best in kiln-dried Engineered or Traditional Solid logs and timbers, most complete custom home packages, the industry's best Quality Assurance Programs including our 'Complete' Package Guarantee and Lifetime Warranty, name-brand package components like Andersen windows and Therma-Tru doors, free custom-design consultation and technical assistance and more.
Renovating your Existing Abode…
From bold timber statements across a room or entryway, simple decorative trusses, accent walls, timber stairs, barn doors, corbels and more — interior and exterior timber accents will help you enhance your home's curb appeal or elevate its interior to one of timeless beauty. Timberhaven will help bring your design to reality, and we will assemble a custom materials package to fill your simplest or most complex renovation.
Creating a Backyard Oasis…
Timberhaven strives to design and engineer outdoor timber spaces that exemplify your sanctuary, the center point of your life. After all, being cooped up is no fun! The outdoors can be an escape — a unified relaxing retreat that offers fresh air, sunshine and/or shade, and tranquility. A timber frame porch, pavilion, pergola, gazebo or garden shed will provide a silent invitation to "come here and stay a while" and will enhance your outdoor experience for generations to come.
Despite the best of intentions, once the excitement of a fresh new year wears off, many of us will struggle to make good on our plans. Don't let that be you. If you want to realize your New Year's resolution in a big way – with a new home, renovation or backyard oasis – let us help you achieve this. Give us a call or connect with your local rep today. Most importantly, no matter what your goals are for 2022, we hope this year is your best year yet!
https://timberhavenloghomes.com/wp-content/uploads/2020/09/Karchner-7061-Edit.jpg
300
450
Bobbi Landis
https://timberhavenloghomes.com/wp-content/uploads/2017/07/timberhaven-logo.png
Bobbi Landis
2022-01-07 09:29:40
2022-01-07 09:33:07
Home Goals for the New Year