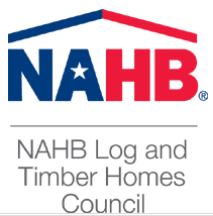 This article is reprinted with permission from loghomes.org; it was originally published here. 
Hurricanes Pushing Up Prices for Labor and Materials:  If you're planning on building your log and timber home in 2018, you should start looking to find reputable builders and log and timber home producers now. That's because the two hurricanes that damaged homes in Florida and Texas are expected to increase costs for materials and labor nationwide.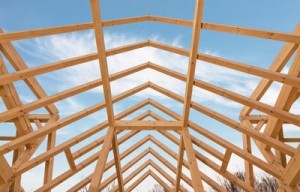 The spike in building demand comes at a time when the building industry is already facing delays of months waiting for contractors and subcontractors to become available. Now that delay could stretch even further, builders and contractors say.
Labor costs and building material prices are expected to rise, potentially by double digit percentages, based on the historical basis of Hurricane Katrina in 2005, according to John Burns Real Estate Consulting, which provides independent research and analysis of the U.S. Housing industry.
After Katrina, thousands of builders descended on New Orleans and ended up staying because the work lasted for years.  An estimated 30,000 homes in Houston were destroyed by Harvey, more than the city was expected to build in all of 2017, according to the Greater Houston Builders Association. Tens of thousands more were damaged.
Before hurricanes Harvey and Irma, construction workers across the U.S. were already in tight supply and material costs were rising. Houston is likely to face such a severe crunch that it could affect the national economy by pushing up material costs and driving down the U.S. unemployment rate for construction workers further, according to Robert Dietz, chief economist at the National Association of Home Builders. There were 225,000 unfilled construction jobs in June, near the recent high of 238,000 recorded in July 2016, according to a National Association of Home Builders analysis of Labor Department data.
This shortage of talented builders has been building for years. After the housing bust in 2007, many workers left the home building industry to never return. Then too, many millennials are not opting for a career that involves hard physical labor in all kinds of weather.
This why some members of the Log and Timber Homes Council are urging their potential clients to start the design process as soon as possible. Some are offering ways to lock in 2017 prices on materials and builders for the coming spring building season.
Note: Timberhaven Log & Timber Homes is a proud member of the Log and Timber Homes Council and are offering ways to lock-in 2017 pricing.  Contact your local sales rep today or give us a call for information.
#855-306-5678
info@timberhavenloghomes.com
https://timberhavenloghomes.com/wp-content/uploads/2017/11/Log-and-Timber-Homes-Council-2014-logo-small-with-white-background.png
216
213
Bobbi Landis
https://timberhavenloghomes.com/wp-content/uploads/2017/07/timberhaven-logo.png
Bobbi Landis
2017-11-10 08:24:33
2017-11-10 08:22:25
Hurricanes Pushing Up Prices for Labor and Materials