Join the Movement: July is National Log Home Month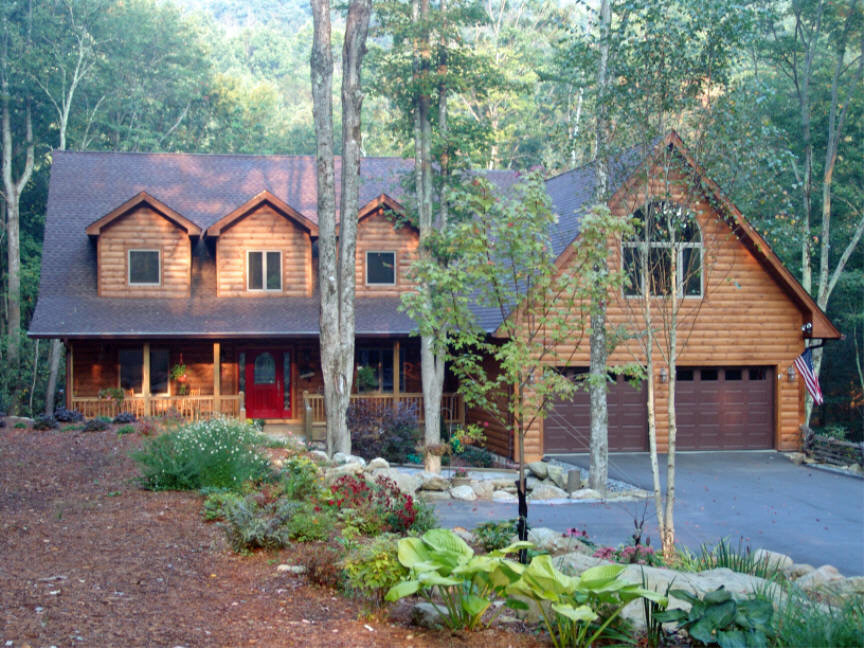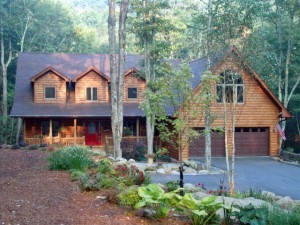 Log home enthusiasts have an opportunity to experience log home living first-hand this month as members of the NAHB Log and Timber Homes Council (also known as LTHC) are celebrating National Log Home Month. For the fifth consecutive year, during the month of July, LTHC members will honor America's log home heritage by hosting home tours, holding log raising demonstrations, giving mill tours, sponsoring seminars and more.
Timberhaven Log & Timber Homes is a proud member of the LTHC, and we cordially invite you to join us in our celebration of National Log Home Open House festivities by attending our special events at a location near you.
Benefits of Buying from a LTHC Member
The Log and Timber Homes Council holds members to a higher standard of business and construction practices. This ensures only the highest quality log home is being produced for you. Specifically, LTHC members must:
• Abide by a strict code of ethics.
• Grade their logs and timbers by third party agencies to ensure structural integrity.
• Provide detailed construction manuals to ensure correct construction techniques.
• Sponsor scientific studies that advance log building technologies.
• Provide free information to help consumers make smart choices.
Benefits of Log Home Living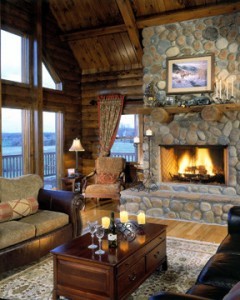 It has been said that warm and natural wood colors positively influence state of mind and creates friendly conditions for recreation. In addition to the natural, comforting ambiance a log home provides, there are numerous practical benefits of log home ownership, especially for those interested in a green home.
Logs are durable building materials. Properly built and maintained log homes stand for centuries.
Modern manufacturing processes utilize every portion of the log, resulting in far less waste on the jobsite compared to conventional construction. Any waste that is created is typically turned into mulch or sawdust that then can be converted into fuel.
Log homes keep natural indoor humidity balance. If indoor humidity levels increase, timber walls start "drinking" it. If it is too dry, wood will release the absorbed moisture back into the air.
Log homes also can be highly energy efficient—the fact that the logs used are solid and uninterrupted, coupled with the modern sealant materials and building techniques, is what makes them so.
Electrostatic properties of wood do not let static electricity to accumulate. Therefore, the formation of dust is significantly reduced providing relief for those who suffer from allergies.
According to other scientific studies, logs absorb heat energy during the day and radiate it at night to even out the temperature, a principle called thermal mass. This effect can make the occupants feel more comfortable while using less energy over the life of the home.
To learn more about log homes, visit an event today!
Click here to find a local event!
Call toll-free #855-306-5678 or…
Click here to find your local rep!
https://timberhavenloghomes.com/wp-content/uploads/2016/06/front-of-house-091105-003-1.jpg
648
864
Bobbi Landis
https://timberhavenloghomes.com/wp-content/uploads/2017/07/timberhaven-logo.png
Bobbi Landis
2016-07-08 07:40:10
2017-07-31 09:44:14
Join the Movement: July is National Log Home Month