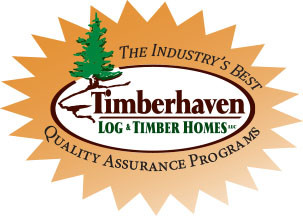 In the excitement that comes with making a major purchase – whether you're buying a sofa, a refrigerator or a new car – it is easy to overlook the details of the warranty. A warranty is the manufacturer's promise to stand behind their manufactured products. The coverage offered by a warranty can vary drastically from product to product and manufacturer to manufacturer, so you will want to compare carefully.
This is especially true when choosing the manufacturer of your log home, log cabin or timber frame home.  Only Timberhaven Log & Timber Homes offers the most "Complete" Package Guarantee, backed by our written guarantee, plus the finest Lifetime Warranty available.  Read on to learn more.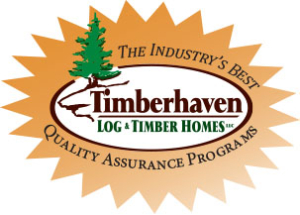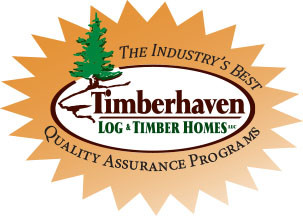 The Lifetime Warranty
Timberhaven Log & Timber Homes extends to the original purchaser a limited LIFETIME WARRANTY on all wood components produced by Timberhaven Log & Timber Homes, LLC to be free from manufacturing defects.
Under this lifetime warranty Timberhaven Log & Timber Homes will provide replacement material for the items deemed defective by Timberhaven.  Timberhaven shall not be responsible for any maintenance or construction practices which do not comply with Timberhaven specifications, blueprints or construction manual.
This warranty does not cover any defects resulting from improper maintenance or lack of rain gutters. The log materials must be treated with a Timberhaven recommended exterior preservative within (90) days of construction or the lifetime warranty is void. Proper maintenance records are the responsibility of the homeowner.
Other items in the log home, log cabin or timber frame home package you purchased, such as windows, doors, gaskets, hardware, sealants, caulk and the like, will be covered by the expressed warranties of specific manufacturers. No such items are manufactured by Timberhaven Log & Timber Homes, LLC, and Timberhaven Log & Timber Homes, LLC does not warrant any such item.
All claims covered under this lifetime warranty must be made in writing describing the exact nature of the defect.
The Value of our Lifetime Warranty
There is no additional fee for Timberhaven's lifetime warranty – it's simply included with your purchase because we believe in our manufactured products, and we will stand behind them!  We wouldn't know how to put a price tag on "peace of mind" anyway.  Our personal commitment to you and your dream home is unwavering, and this invaluable lifetime warranty is one example that proves Timberhaven really is different than the competition.
For additional information regarding Timberhaven's lifetime warranty, our "complete" package guarantee, or any of our products and services, please contact us to today.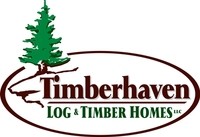 https://timberhavenloghomes.com/wp-content/uploads/2018/08/Guarantee-Graphic.jpg
217
303
Bobbi Landis
https://timberhavenloghomes.com/wp-content/uploads/2017/07/timberhaven-logo.png
Bobbi Landis
2019-02-22 07:48:51
2019-02-21 11:49:16
Lifetime Warranty: The Timberhaven Difference