Log Cabin Homes Magazines Features Timberhaven Log Homes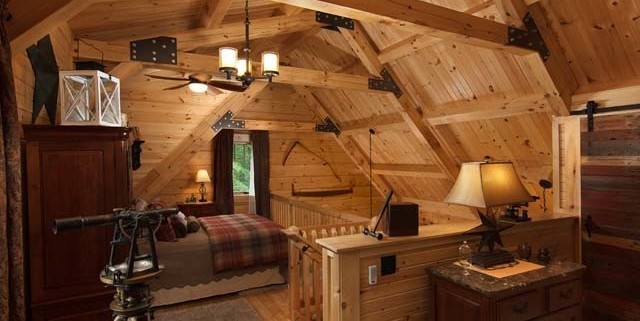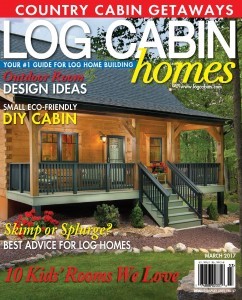 For many enthusiasts, building a log home and seeing it showcased in a trade magazine is a dream come true!  After all, these enthusiasts spent years reviewing these log home magazines themselves….clipping photography, marking up floor plans, and building a portfolio of thoughts and ideas that would eventually evolve into their own custom dream home.  Jack and Bob had this dream. And Timberhaven helped bring it to fruition.
In the spring 2014, the couple took delivery of their 8×12 engineered log home.  Over the next 16 months, Jack and Bob spent every weekend at the site constructing their home – paying attention to every single detail and interweaving personal accents in all aspects of their home.  In August 2015, construction was finalized and the duo began applying the finishing touches.  With a unique color palette and mix of textiles, the home was accessorized to perfection with a chic country style.  Consequently, Log Cabin Homes magazine expressed interest in sharing this lovely log home with their readers.
Log Cabin Homes Tour: A Collaborative Effort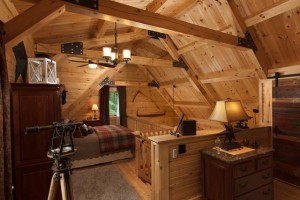 So after a collaborative effort to capture professional photography and compose the eco-friendly DIY cabin story, the article finally made its debut.  Throughout a 6-page spread in Log Cabin Homes'  March 2017 issue, you will find stunning professional imagery and the story of Jack and Bob's personal log home journey – from land acquisition, research and planning, working with Timberhaven, to execution.  The log cabin, located in a private community on top of Pohopoco Mountain, perfectly complemented the Country Cabin Getaway issue.  Even more, Log Cabin Homes chose Jack and Bob's Timberhaven home for the cover of this issue.  Wow!  What a fantastic surprise.
Log Cabin Homes Hit the Newsstands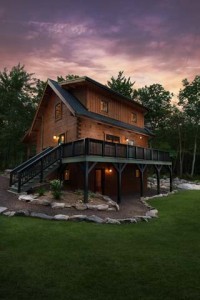 "When Timberhaven sent us images of this cozy cabin and asked if we'd like to feature it in the magazine, we immediately said yes," reports Diane Hintz, the magazine's Editor-in-Chief. "We knew our readers would love to see photos of this beautiful eco-friendly DIY home, plus we always enjoy working with the friendly, knowledgeable people at Timberhaven."
The March 2017 issue already hit the newsstands – be sure to grab a copy for yourself!  In the upcoming weeks, we will have an opportunity to share more of this beautiful home with you.  Stay tuned…
In the meantime, if you would like additional information on this log cabin home, contact Timberhaven at #855-306-5678 or info@timberhavenloghomes.com.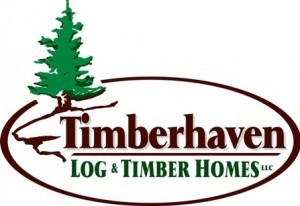 https://timberhavenloghomes.com/wp-content/uploads/2017/07/1k-Hubbards_Rhodes-1744-Edit.jpg
427
640
Bobbi Landis
https://timberhavenloghomes.com/wp-content/uploads/2017/07/timberhaven-logo.png
Bobbi Landis
2017-01-06 08:05:24
2017-07-31 08:39:51
Log Cabin Homes Magazines Features Timberhaven Log Homes