Proper Log Home Humidity Levels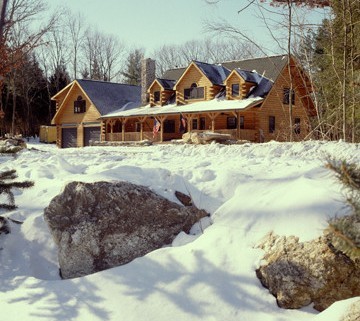 Please tell me I'm not the only one who thinks I can become fit just by watching Bowflex commercials or making a New Year's Resolution? Reality taught me a valuable lesson: It takes patience, hard work, and determination in order to fully experience the benefits of being healthy. The same can be said about the conditioning of your log home. The proper care must be administered in order to enjoy the lifelong benefits. To be more specific, maintaining proper humidity levels is just one example of how you can care for your home. And this exercise won't be much more physically challenging than watching a Bowflex commercial but the result will be huge.
Log Home Humidity Levels
It is a common understanding that the humidity in a home must be kept at acceptable levels for our health and well-being. Too little humidity can cause scratchy throats, discomfort and make us more susceptible to colds and respiratory illness, not to mention the occasional static shock. Too much humidity can establish a breeding ground for mold and mildew.
In a new home, there are many things that put moisture into the air. For instance, as masonry (basement walls and floors, fireplaces, etc.) cure, they release moisture. This release of moisture within a new home is normal. These levels will be fairly high at first. After a period of time the masonry will have cured, it will no longer be releasing moisture, and the humidity within the home will drop. After the initial high moisture level dissipates, it can become very low. In a new home it may be desirable to utilize a dehumidifier, but as the home becomes "conditioned" a humidifier is required more often than not.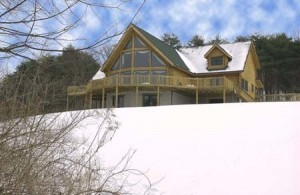 The amount of fluctuation can vary widely. Due to this, it is imperative to be diligent in monitoring the relative humidity in any home. A new log home may exhibit condensation on the windows, but a few months after that or during the next heating season, under what one would believe to be the same conditions, there may be no condensation. This is a critical time in the life of a log home, and proper conditioning can pay big benefits toward the future of your home.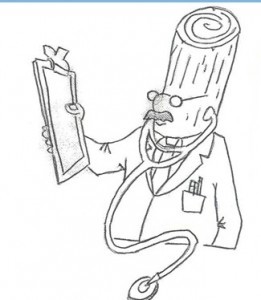 The heating season for the first couple of years is paramount. The humidity must be monitored and the home must be conditioned slowly. We suggest you begin to heat a new home slowly while monitoring the humidity with a hygrometer. (You can pick up a hygrometer at your local hardware store for $25-$75.) Keep the humidity high – 40% minimum – by using a humidifier when necessary. As always, if you have any questions or would like additional information, please contact your local representative.
By paying close attention and monitoring the moisture level in your dream home, you will help ensure a lifetime of enjoyable log home living.
https://timberhavenloghomes.com/wp-content/uploads/2017/07/Flury_ext1.jpg
360
360
Bobbi Landis
https://timberhavenloghomes.com/wp-content/uploads/2017/07/timberhaven-logo.png
Bobbi Landis
2015-12-04 07:45:57
2017-07-31 08:49:50
Proper Log Home Humidity Levels