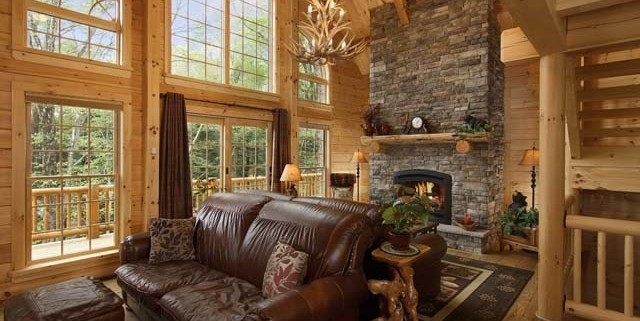 When I think of the log home living lifestyle or timber frame home living lifestyle, I envision a very intimate extension of my values, dreams, and personality.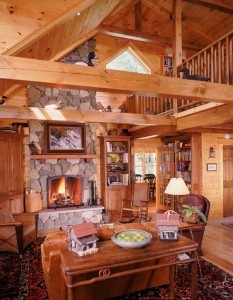 I envision peaceful afternoons along a wooded, mountain lakefront watching the thin veil of rain dissipate before lifting the fly rod from its berth on the wall and stepping out into the freshly-cleansed air.  I imagine quiet evenings nestled alongside the crackling fireplace while traversing the literary world of Jack London or discovering a pre-modern Amazonian wilderness with Theodore Roosevelt.
Each of us has our own reasons for loving the log home lifestyle or the timber frame home lifestyle, and each reason is as unique as its owner.
The Nostalgia of Log Home Living Lifestyle
For some, their reasons are more aligned with the nostalgia of years gone by, a time before the world became so modern and disposable.  We see log homes as a harkening back to the roots of our heritage and a way to connect with a bit of the past.  Even if you aren't truly living a life of self-sufficiency in the Yukon, the nuance of a log home provides that sense of primitive living that more modern homes simply can't.
The Beauty of Log Home Living Lifestyle
For others, there is just nothing more beautiful than a well-built log home.  The strength and resilience of the logs, the fact that every architectural element fulfills a practical purpose, serve to make the structure only that much more elegant.
The Environmental Consciousness of Log Home Living Lifestyle
Another group of log home and timber frame homeowners appreciate the environmental-friendliness that wooden structures have to offer.  From being constructed almost entirely out of renewable resources to the energy-efficiency inherent within the timbers themselves, they appreciate the green living that log homes and timber frame homes bring to life.
The Refuge of Log Home Living Lifestyle
Still, for others, log homes are a refuge from the world around, a safe haven they can truly call home.  Maybe there's not even one particular reason they can put their fingers on as to why they love the log home lifestyle so much, but it fits who they are.  It just feels right.
Whether your love for log home or timber frame homes comes from a sense of wanting to connect with nature, a burning desire for outdoor adventure, or simply the sense of peace it brings, own it – it's who you are.  Live it.  Love it.  And don't ever apologize for it.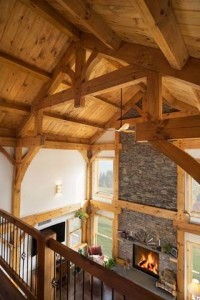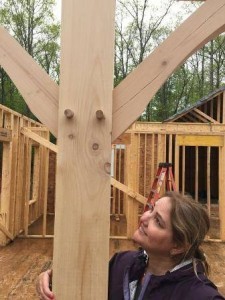 https://timberhavenloghomes.com/wp-content/uploads/2017/07/Kortze-0510-Edit.jpg
425
640
Bobbi Landis
https://timberhavenloghomes.com/wp-content/uploads/2017/07/timberhaven-logo.png
Bobbi Landis
2018-05-11 10:43:53
2018-05-11 10:43:53
The Lore of the Timber Frame & Log Home Living Lifestyle