Finding The Right Log Home Plan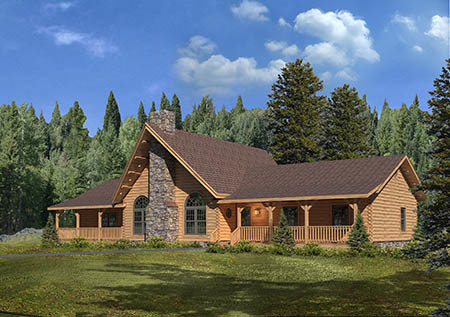 Some people have their dream home all planned out from the time they are young adults; others don't know what they want until they start searching much later in life (i.e. retirement).  We've seen log home plans drawn up on napkins, pizza boxes, to-scale models built by future customers, and everything in between.  So, where can you turn for your log home plan inspiration?
Timberhaven offers a wealth of planning and design tools right through our award-winning Log & Timber Home Design Center.  This interactive, online platform allows you to browse hundreds of log home plans, from standard models to custom designs built for previous customers, and is a great place to begin your journey.  Where you go from there is entirely up to you!
Standard Plans
Standard plans are the foundation for many of the homes we produce.  These models have been meticulously developed to bring you the best of the log home living experience in a ready-to-go package.  This is the simplest and quickest route for those looking to build a log home without much variance or customization.
Modified Plans
Most customers want to add their own flair to a log home plan without having to create a design from scratch.  You can modify any of our standard plans to fit your needs, whether it's changing the log profile, adding a bedroom closet, mirroring or rearranging the entire layout, or changing glass configurations.  Modifying an existing log home plan gives you the best of both worlds – the ease of starting from a standard plan with the joy and flexibility of making it your own.
Custom Plans
For log home visionaries who want a home completely unique to them, we offer custom log home design from the ground up.  Working with their sales representative and our in-house engineering staff, customers are able to craft the home of their dreams, just the way they see it.  Whether you're looking for a purpose-built cabin in the woods or a luxurious mountaintop chalet, we are there with you through every step of the process, molding your imagination into a log home that will last for generations.
Timber Frame Plans
Timber frame homes are growing in popularity.  While timber frame homes share a variety of characteristics with log homes, they are unique in several ways – from design to construction to exterior finishes.  Timberhaven offers dozens of standard plan options as well as modified thereof and complete custom design services for these types of homes.  Are you the visionary whose interest has been piqued by the unique elements a timber frame home has to offer?
Finding The Right Log Home Plan
No matter what your dream home may be, the tools and resources available through Timberhaven's Log & Timber Home Design Center offer an invaluable starting point for making your ideas a reality.  From tiny log cabins to luxurious log homes and even the most distinctive timber frame plans, we have it covered.  Visit the Log & Timber Home Design Center, and begin the journey of realizing your dreams today.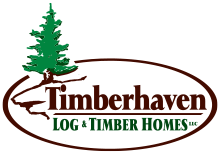 https://timberhavenloghomes.com/wp-content/uploads/2019/03/Lakeside-III-low-res.jpg
317
450
Bobbi Landis
https://timberhavenloghomes.com/wp-content/uploads/2017/07/timberhaven-logo.png
Bobbi Landis
2019-04-12 09:30:57
2019-04-12 09:30:57
Finding The Right Log Home Plan