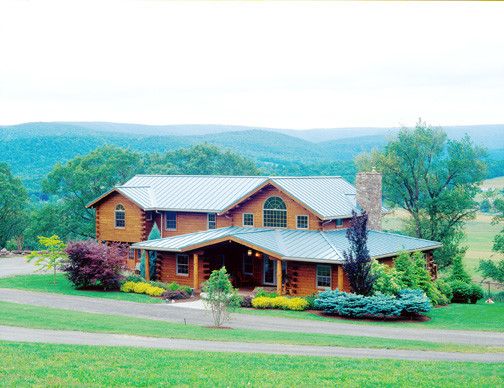 The exterior surface of your roof is a critical element to the functionality and beauty of your log or post & beam home. Not only does the roof need to keep your home dry, it needs to complement the overall look while adding to its aesthetic appeal.
Log Home Roof Options
Not unlike any other aspect of new home construction, the marketplace has more options than ever –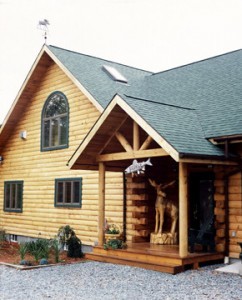 from asphalt shingles to Cedar shake shingles to metal.  We've even seen a few "live" roofs on our log homes in other countries.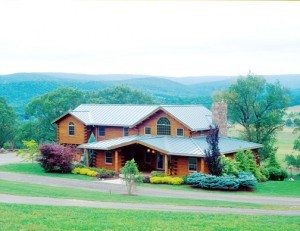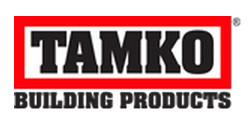 Certainly when it comes to selecting the final roof material, the decision is yours to make.  As a standard, though, in every Weather-Tight Package, Timberhaven includes Tamko's 30-year Architectural shingles.
These laminated asphalt shingles are quite popular with homeowners throughout the country. In addition, many builders have expressed their preference in working with Tamko products because of the high-quality product and long-term reliability. No one wants to have to come back to a job to fix a leaking roof.
While these shingles are not the cheapest option on the market – they are not the most expensive either.  Plus they do a fantastic job of protecting your log home and come with a 30-year limited warranty.  Moreover, the shingles add a touch of style to any home and are available in more than a dozen different color options.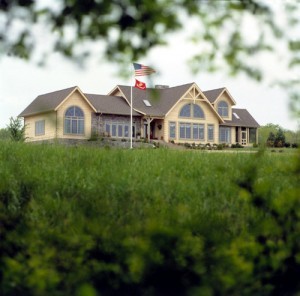 Selecting a color is a process most homeowners enjoy. As you sit with your family deciphering and envisioning shingle colors against the stain and window color options, your home really starts to come to life.
Your local representative will assist you along the way.  He or she will provide color samples and photos examples that will help you decipher what you like and don't like about the options. Having said that, if you would prefer a different brand or style of roofing, Timberhaven can make the necessarily modifications to your package to accommodate your wishes.
Log Home Roof Under Construction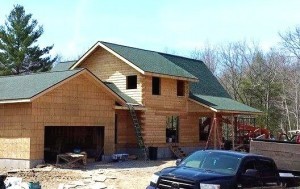 Our Rhode Island homeowners selected Rustic Evergreen shingles for their home.  Their local representative, Joe Walsh, was there to walk him through the process.
As you can see here, that decision is being brought to life.  The final layer of roof assembly has been installed, and we think you'll agree – it turned out beautifully!  There's no doubt this classic color will complement the natural golden hues of the White Pine logs and the Forest Green windows and doors which will soon be installed.
Each Timberhaven log home project is as unique as the future homeowner's fingerprint.  Hence the process of seeing someone's individualized dream come to fruition never gets stale. Like our tagline
says, Your Dream…Our Passion. We are sincerely thankful for the opportunity to assist you along the way…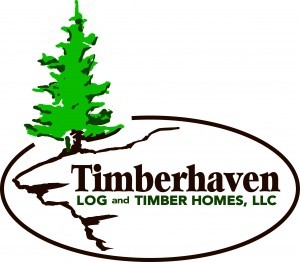 https://timberhavenloghomes.com/wp-content/uploads/2015/05/Dimeolo_exterior.jpg
388
504
Bobbi Landis
https://timberhavenloghomes.com/wp-content/uploads/2017/07/timberhaven-logo.png
Bobbi Landis
2015-05-29 09:03:00
2017-08-02 21:32:04
Quality Components for Your Log Home Roof