Timberhaven Supplies Materials Package: Boy Scouts Memorial Lodge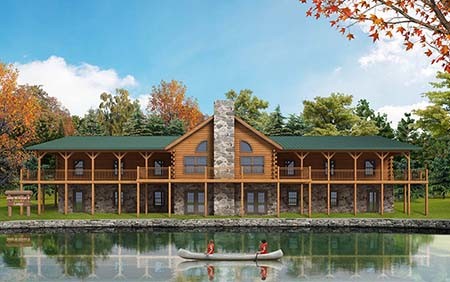 Timberhaven's motto "Your Dream … Our Passion" is relevant every single day. But on the day Timberhaven was chosen by Juniata Valley Council, Boy Scouts of America Seven Mountains Scout Camp to design and manufacture the new John M. Kriner II memorial lodge, the tagline held especially true.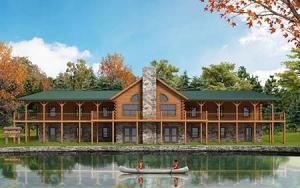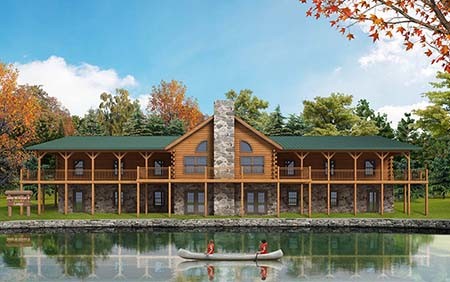 "It was and continues to be an honor to have been selected as the manufacturer for the Kriner lodge. Working alongside Jim Kennedy, Scout Executive/Executive Director, to bring Mr. and Mrs. John M. Kriner's honorary lodge to life." says Lynda Tompkins, Timberhaven's principal.  "It is deeply gratifying to see this project come to fruition in memory of John M. Kriner II."
Boy Scouts Memorial Lodge: Project Commencement
On Thursday, April 25, 2019, installation for the lodge's Superior Wall foundation began.  Next, on Tuesday, May 14, Timberhaven will begin manufacturing this one-of-a-kind project. Specs include:
3,800 square feet | 10 bedrooms | 4 baths
Completely custom designed with a 104' x 30' massive footprint
6×8 D Engineered Logs with Mortise & Tenon corner assembly
Pre-cut, pre-drilled and pre-sorted premium-grade White Pine logs
1,254 square feet of outdoor living areas
Walk-out finished lower level
Boy Scouts Memorial Lodge: Delivery
On Friday, May 24, the Kriner Lodge materials package will be delivered to the beautiful lakeside property at Seven Mountains Scout Camp site in Spring Mills, PA, Centre County.  At that time, Scott Tice, a local home builder, will begin laying the logs for John M. Kriner II Lodge.  "I take great pride in seeing my client's dream homes become a reality, but being selected by the Juniata Valley Council, Boy Scouts of America Seven Mountain Scout Camp to build this memorial project comes with the deepest respect and gratification." Scott said.  "I value the trust and confidence and sincerely appreciate the loyalty they found in me as a builder, and I am deeply honored to help bring this special project to life."
The Juniata Valley Council, Boy Scouts of America's mission is to prepare every eligible youth in America to become a responsible, participating citizen and leader who is guided by the Scout Oath and Law.  The staff and members of Seven Mountains Scout Camp work hard to uphold this mission; as such, throughout the year, they open their facilities to Scouting and non-Scouting groups. From their dining hall, commercial kitchen, multiple pavilions, cabins, outdoor chapel, the Don Bailey Campfire Circle, the new John M. Kriner II Memorial Lodge and much more, Seven Mountains is perfect for Outdoor Educational School Outings, retreats, company gatherings, family reunions and even weddings.  For more information about Juniata Valley Council, Boy Scouts of America Seven Mountains Scout Camp or to support the John Kriner memorial lodge, click here.
On behalf of everyone at Timberhaven Log & Timber Homes: Thank you, Juniata Valley Council, Boy Scouts of America and Seven Mountains Scout Camp, for allowing us to be part of this incredible project.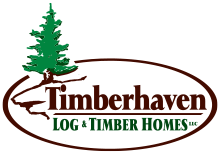 https://timberhavenloghomes.com/wp-content/uploads/2019/05/Kennedy-Boy-Scout-Rendering-Low-Res.jpg
282
450
Bobbi Landis
https://timberhavenloghomes.com/wp-content/uploads/2017/07/timberhaven-logo.png
Bobbi Landis
2019-05-16 11:19:14
2019-05-16 11:19:14
Timberhaven Supplies Materials Package: Boy Scouts Memorial Lodge