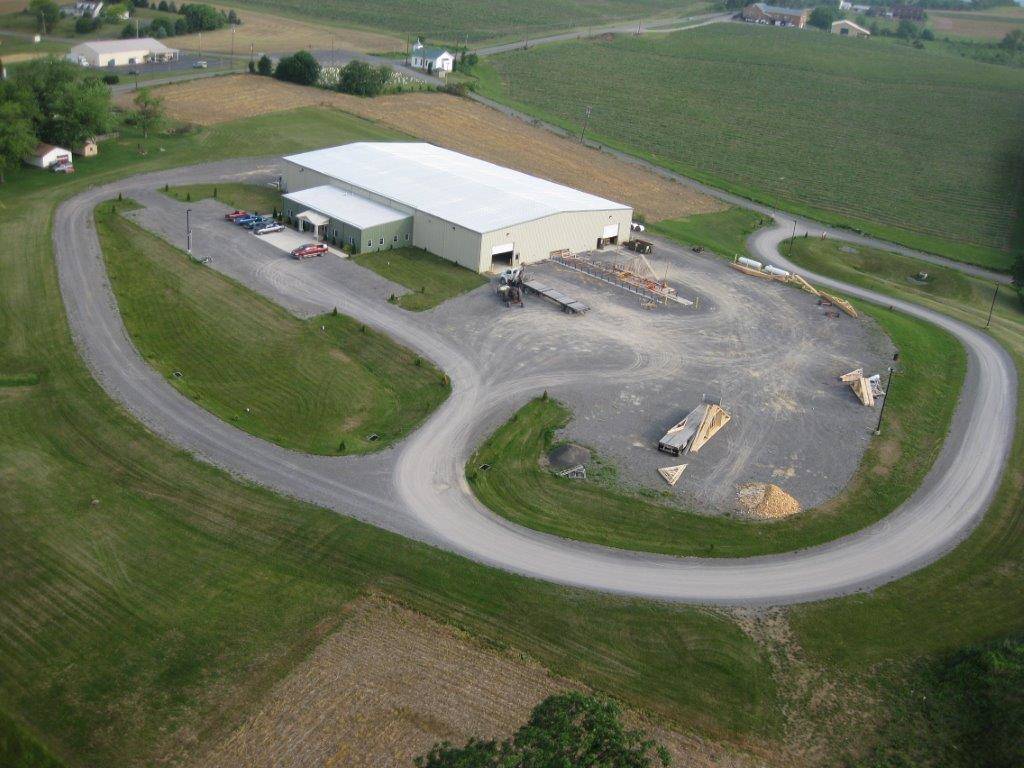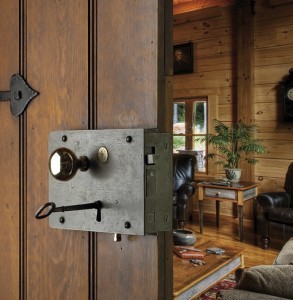 You spent years saving, planning, researching, prepping, and executing your dream log home plan.  It's move-in day and your dream is about to become a reality.  No doubt the excitement has been intensifying – the strenuous activity involved in packing, moving and unpacking your worldly possessions can't even abate the jubilation.  Right?!?!  Please tell us this is true because it is our turn to pack up and move.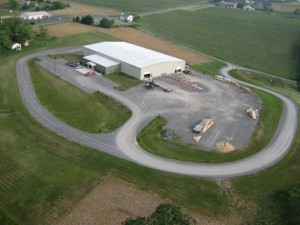 Yes, that's right.  For more than a year, the owners of Timberhaven have been looking for a place for us to call home.  Well, they found it – a 27,000 sq. ft. pre-existing building on 22 acres of commercial property in Central Pennsylvania.  Go-time will soon be upon us, but there's so much to be done first.  Check this out!
New Home: Groundbreaking Ceremony Today
First of all, today – November 20, 2015 – we will break ground for an addition at our new home in Middleburg, Snyder County. The most significant enhancement to the pre-existing building is this – a 16,800 sq. ft. steel addition. The external space will serve as storage for the company's specialty logs and timbers and as a staging area as log home package components are organized prior to delivery. Additional renovations are being implemented to prepare the building for Timberhaven's everyday business requirements. Walls and doors have been relocated and enlarged, a new wood boiler is being installed, a special boiler room will be constructed, a sawdust and wood shaving blower system established, a blueprint plotter room is being built, and existing office space has been updated to accommodate advanced technologies.
Certainly relocation of existing office space and these renovations are a big deal, but let's not forget about the manufacturing equipment that we're bringing with us.  This is a HUGE deal!
A massive planer, weighing between 6-8 tons, includes 200 ft. of dust collection pipes, a 30 ft. cyclone, and a 10×20 bag house. The power of 2 large loaders will be needed to lift the planer. Lumber lines and unstacker equipment will also be disassembled and relocated. The planer and related equipment is expected to fill 4 -6 tractor trailer trucks.  Whoa baby!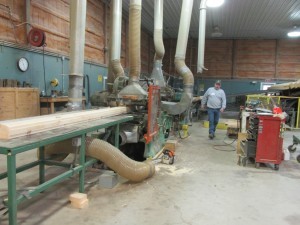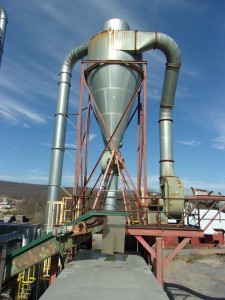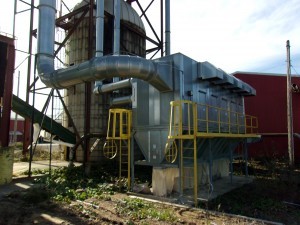 The Radio-Frequency Machine (aka the laminating machine used in making our renowned engineered logs and timbers) will require specialty technicians to unhook hundreds of sensor wires (the "brains" of the machine). This machine is expected to fill 2-3 tractor trailer trucks.
The house cutline includes 10 pieces of equipment and is 175 ft. long. It also has a 200 ft. dust collection system and a 20 ft. tall cyclone. It is expected that 2 additional tractor trailer trucks will be needed for this equipment.
The roof cutline includes 3 saws and is 30 ft. long. It is expected the roof cutline will fill 1 tractor trailer truck and will take 1 week to move.
The bridge cutline includes 6 pieces of equipment, an air compressor, and another 250 ft. of dust collection pipe. It totals 200 ft. in length. It is expected that the bridge cutline will fill 1-2 tractor trailer trucks and take 1 week to relocate.
The process of relocating equipment and inventory of such magnitude will be coordinated in 4 different phases and is expected to take approximately 4-6 weeks to complete.
Having said all of that, we are super excited about our new home and will keep you updated along the way.  It is our hope that you will come visit us in our new home soon.
https://timberhavenloghomes.com/wp-content/uploads/2015/11/SALEM-CHURCH-ROAD-7.jpg
768
1024
Bobbi Landis
https://timberhavenloghomes.com/wp-content/uploads/2017/07/timberhaven-logo.png
Bobbi Landis
2015-11-20 07:50:42
2017-07-30 21:56:05
A New Home for Timberhaven Log & Timber Homes