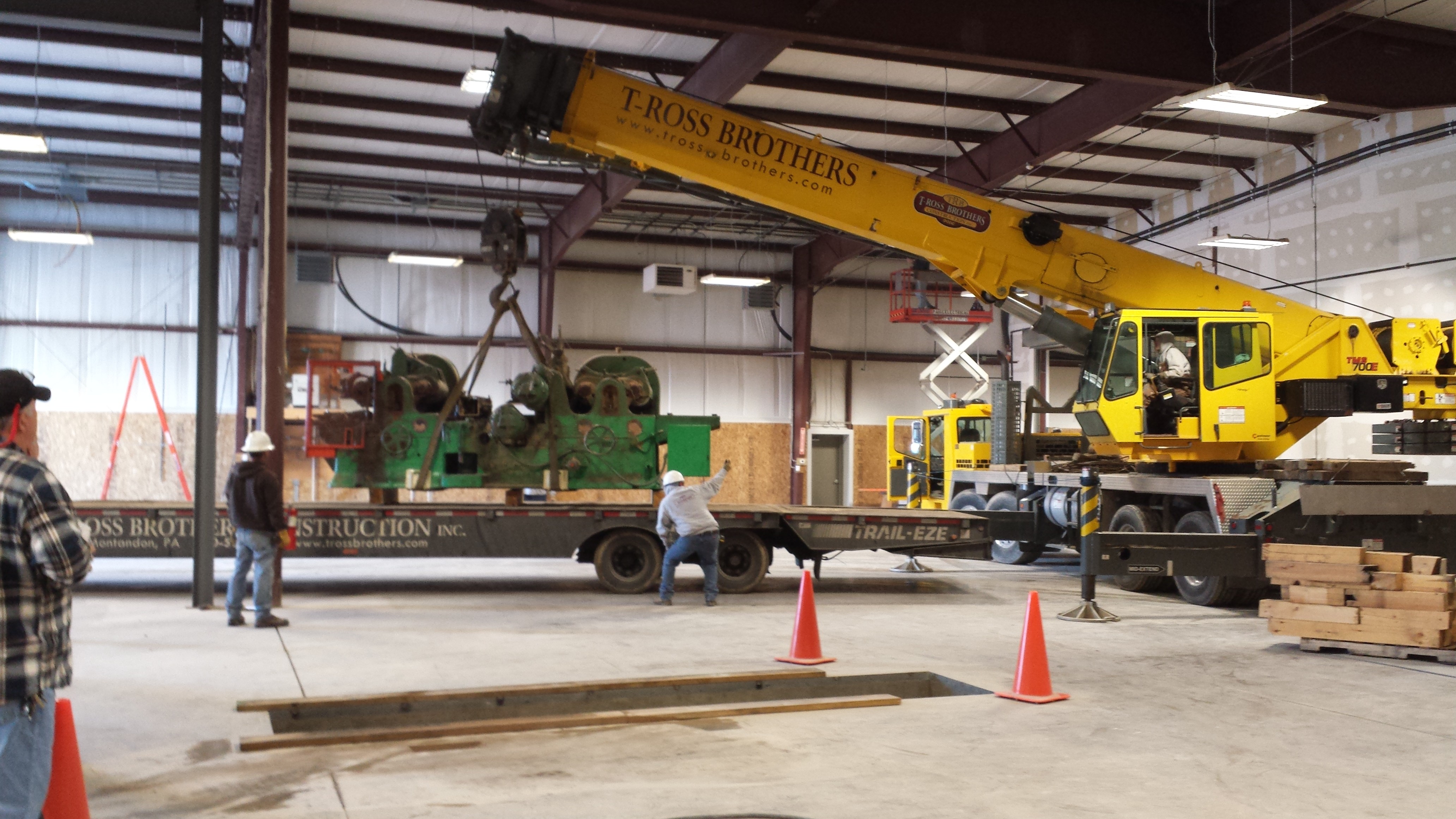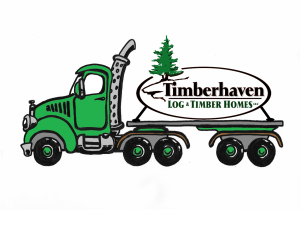 Coming soon to a new location! The residents in Snyder and Union Counties have witnessed one of the biggest moves in Central Pennsylvania history! And we aren't done yet.
Timberhaven Log & Timber Homes has made significant forward progress on their relocation. Although there's still work to do, this progress can be quantified by the 60 tractor trailer truck loads of manufacturing equipment and log & timber inventory that were moved from our current location in Lewisburg, PA to our future home in Middleburg, PA. These trips totaled about 2,000 miles and contained nearly 20 tons of equipment. Whoa baby!
8-Ton Planer: On the move to new location
Since our last update, our massive planer and lumber lines were disassembled and relocated. The planer is our largest piece of machinery and weighs in at about 8 tons.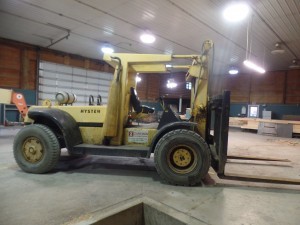 The entire process was extremely intriguing to watch. First the in-feed and conveyors were disconnected from the planer. Using a 30-ton forklift (right), the planer was lifted from the concrete surface and placed on a flatbed where it was secured and transported across the county. The other related equipment was loaded onto additional flatbed trailers and also transported safely to Middleburg.
In the beginning, the in-feed, planer, and conveyor spanned the length of the 120 ft. building. In the end, only echoes remain.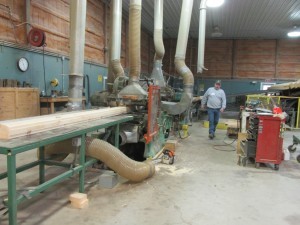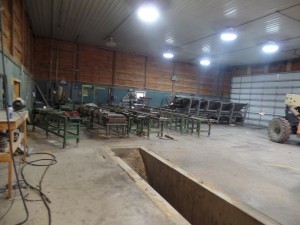 A crane was awaiting the planer's arrival in Middleburg. At that time, the flatbed was backed into the building; the planer was strapped to the crane's projecting arm, hoisted off the bed, then situated over its new position. It looked like this:
Hearts were pounding and no one was breathing. You can only imagine the huge sighs of relief once the planer was lowered into place.
Cutlines: On The Move to New Location
The house, roof, and bridge cut-lines were moved next. We will show you what that process looks like next time. For now, we are just three weeks away from opening our doors at our new location at 1081 Salem Church Road, Middleburg, PA. We. Can't. Wait.
https://timberhavenloghomes.com/wp-content/uploads/2016/02/20160204_091752.jpg
2322
4128
Bobbi Landis
https://timberhavenloghomes.com/wp-content/uploads/2017/07/timberhaven-logo.png
Bobbi Landis
2016-02-12 09:51:27
2017-08-03 01:45:36
Timberhaven: Moving to New Location