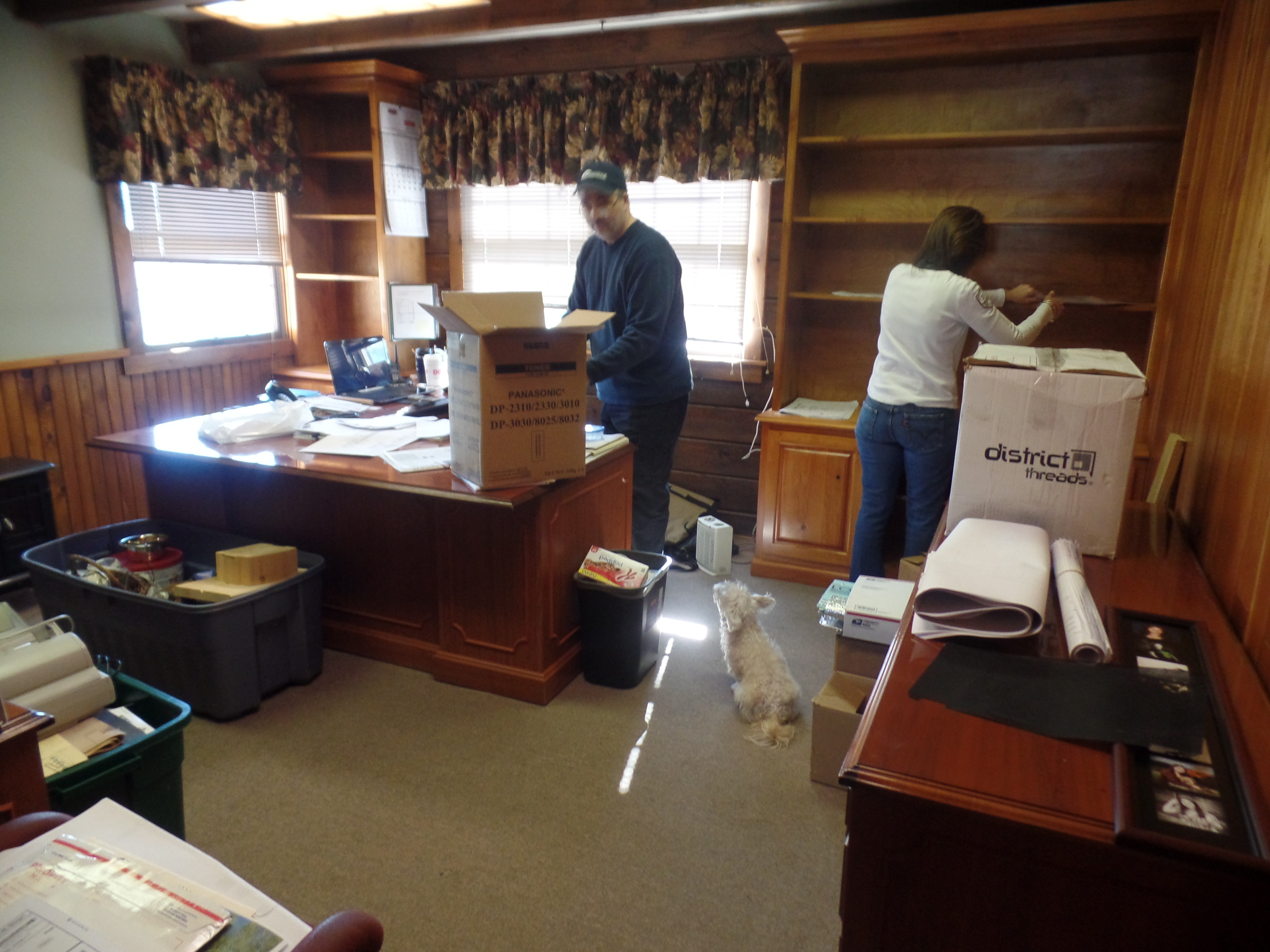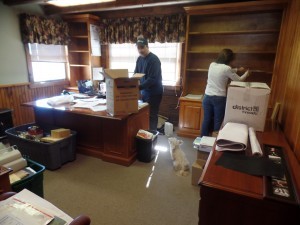 An effective team has its own characteristics that make it a cohesive group. Typically, this set of attributes is manifested as we work side by side with you to achieve your log home dreams.
Most recently, these qualities were put to the test in a different manner. Timberhaven's team spent two days packing nearly 30 years of drawings, project details, reference materials, décor, awards, office furniture and so much more. After the pre-existing office space was packed up, the group executed the entire relocation of the office space in a single day. It was a lot of work, but the team stayed connected to some of its main qualities – Commitment to a Goal – Participation- Open Communication – and accomplished the task at hand seamlessly.
First we packed our vehicles with boxes of "stuff" and then loaded a box truck with the larger furniture.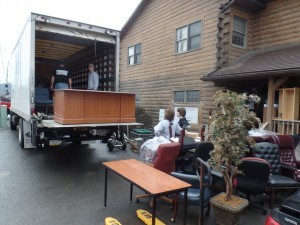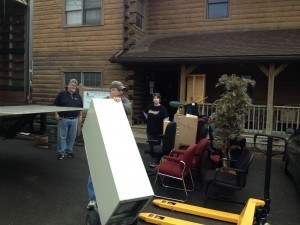 Despite morning inclement weather conditions and the physical challenges of loading heavy belongings, we had fun! Especially Andrew (shipping coordinator). He always posed for photos while his moving partner kept working. Ken (draftsman), please accept our condolences.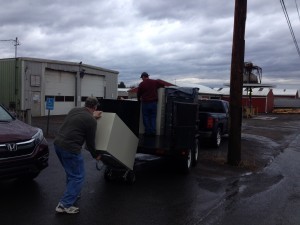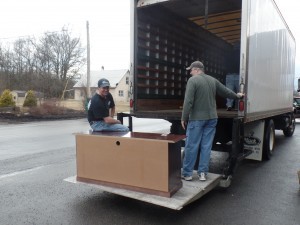 Joe (principal) and Harry (sales rep) organized the pool of furniture in the lobby until it could be moved outside and into the truck.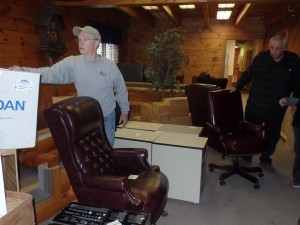 Jeff (estimator) and Glenn (controller) did their best to hide from the camera. We did, however, catch Jeff working hard in this photo….and Glenn is doing a good job directing the relocation of this piece of furniture. Brad (sales manager) hid from the camera too. We caught him in action one time…right before he threatened to take the camera.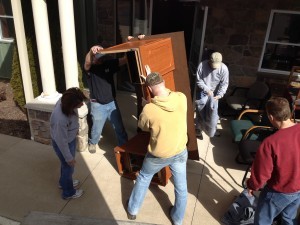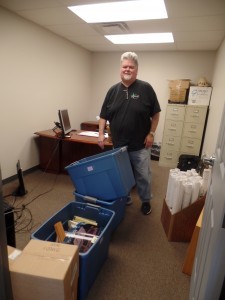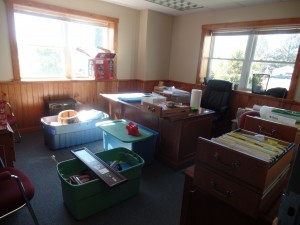 Once everything was packed up, the train of vehicles made its way to the new facility at 1081 Salem Church Road, Middleburg, Snyder County, Pennsylvania. The team immediately started unloading materials. Uh…no, what you see is not the truck's entire contents unloaded into this new office. That's just allllll Lynda's (principal) stuff.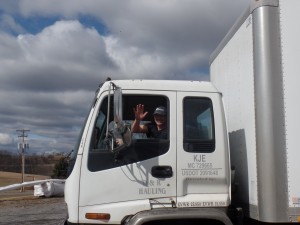 Goodbye old office. Hello warm, welcoming new space. Stay tuned for an up-close-and-personal look at our new facility. Everything came together so nicely – Wendi's (draftswoman) beautiful timber frame office space and her state of the art plotter room – our new conference room – Kevin's first press of engineered material and more. There's so much to be excited about…
https://timberhavenloghomes.com/wp-content/uploads/2016/03/SAM_5574.jpg
2736
3648
Bobbi Landis
https://timberhavenloghomes.com/wp-content/uploads/2017/07/timberhaven-logo.png
Bobbi Landis
2016-03-04 11:24:57
2017-07-30 21:56:50
Office Relocation: Last Phase of the Move