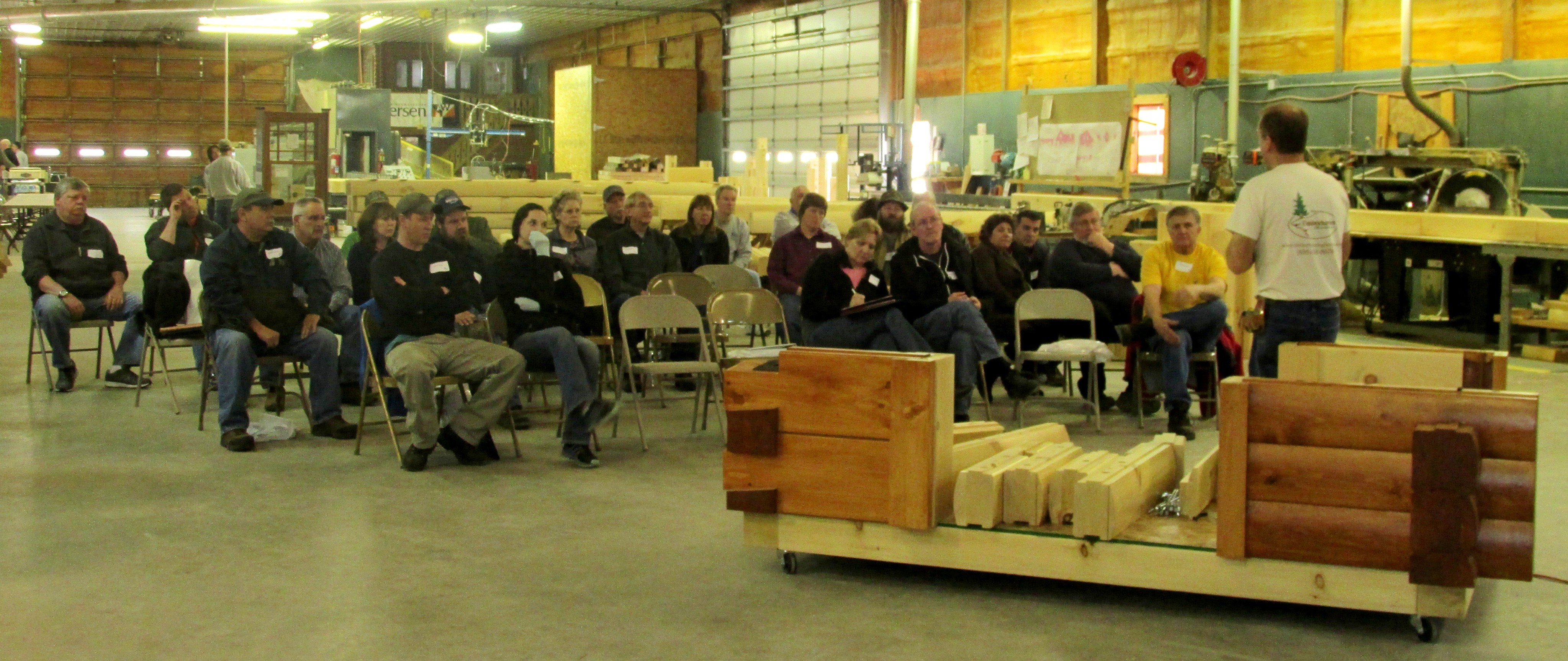 There are several, equally important, phases throughout the quest of realizing your dream log home. In addition to finding an ideal piece of property, creating the perfect design, securing financing, and hiring an experienced builder; you also must decide who is going to manufacture your dream home. When researching manufacturers we encourage you to:
• Meet with your local rep – collect referrals and tour seasoned log homes
• Find out what types of services are offered before, during and after the sale
• Visit corporate headquarters – tour of the facility and learn how your home will be manufactured
Timberhaven Log and Timber Homes has pre-planned a special event to address the last point – visit corporate headquarters.
2015 Fall Planning Seminar & Construction Workshop
On Saturday, October 24th, we cordially invite you and your family to our Planning Seminar & Construction Workshop. The event will be held from 9 a.m. – 2 p.m. at our manufacturing facilities in Lewisburg, PA.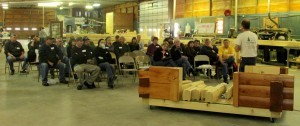 Throughout the day you will gain a better understanding of the design and building process, from concept through construction. Our experienced staff will take you on a tour of our facility and will demonstrate how we laminate and test our engineered logs, profile, pre-drill and cut logs to exact length so that when your logs leave our facility – they are ready for installation on your job site.
We will also discuss important design considerations and walk you through the delivery and construction process. Designers, craftsmen, sales professionals and construction advisors will provide answers to all your questions along the way. You will also have an opportunity to talk with past Timberhaven customers.
Planning Seminar Testimonials
This educational seminar with hands-on demonstrations and audience participation will prove to be time well spent in getting to know Timberhaven Log and Timber Homes. In fact, here's what some past seminar attendees had to say about the event.
"Outstanding! For me this was a leap closer to reality. I appreciate the Timberhaven team's time, knowledge, and experience. I also appreciate that my local rep made the effort to stop by for a meet and greet."
"I am very impressed with the presentation skills and technical knowledge roundedness. But above all was the chance to meet the people of Timberhaven."
"Thank you. This was very informative. Looks like a great product."
"It was nice to see actual demonstrations. I enjoyed touring the facility and the hands-on experience."
There is no charge to attend the event and complimentary lunch is provided. So….what are you waiting for? Come visit us and find out for yourself what we're about here at Timberhaven.
Register today!
Seats are filling quickly. Pre-register or contact us for additional information.
info@timberhavenloghomes.com
855-306-5678
https://timberhavenloghomes.com/wp-content/uploads/2016/03/IMG_0875-Copy.jpg
1725
4094
Bobbi Landis
https://timberhavenloghomes.com/wp-content/uploads/2017/07/timberhaven-logo.png
Bobbi Landis
2015-10-09 07:35:58
2017-07-30 18:44:49
Timberhaven's Planning Seminar & Construction Workshop