Post & Beam Construction: Introduction – Part 1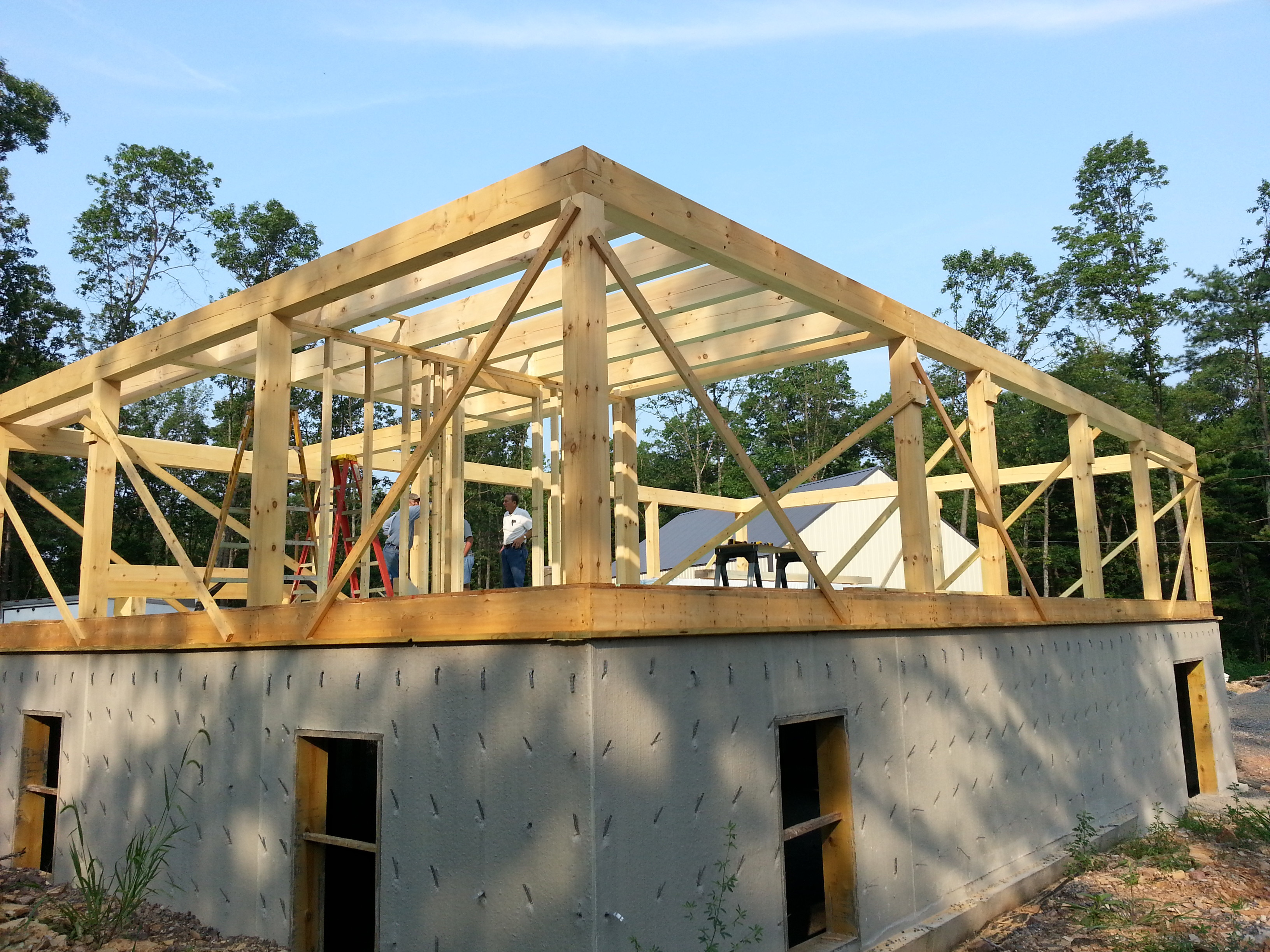 Timberhaven Log Homes is well-known in the industry for providing superior customer service and log homes that are built utilizing:
Kiln-dried laminated and solid logs that are dried to an average moisture content of 9%
(laminated) and 19% (solid).
Graded and certified materials that ensure only the finest logs and timbers are used.
Wood components that are backed by a lifetime guarantee
But did you know that Timberhaven provides these same quality kiln-dried materials and exemplary services for those looking for a post & beam home?  If your heart is looking for a dream home that makes you harken back to the pioneer days and envelopes top-notch craftsmanship – and deep down you know a full blown log home is not for you – then maybe a post & beam home is the best option.
What is post & beam construction? 
Post & beam construction is a method of building the framework using upright and horizontal beams.  The upright members are referred to as "posts" and the horizontal members referred to as "beams."  Hence post & beam construction.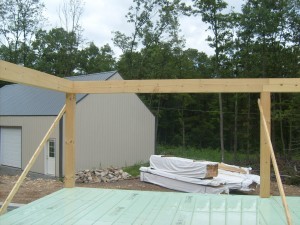 This photo illustrates the members to which we are referencing.  What you see here is the framework for the first level wall.  The heavy timbers are placed and secured in such a way that no further wall framing (like with conventional construction) is needed but the framework maintains the same structural integrity.
What is the difference between post & beam and timber frame construction?
Generally, there is some confusion between the terminology "post & beam construction" and "timber frame construction."  The two methods of construction provide similar elements whereas heavy timbers are used to construct the framework of a home, barn, etc.  The difference between the two methods is how the heavy timbers are assembled.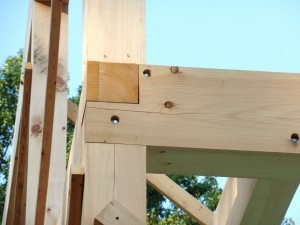 In post & beam construction mechanical fasteners (3/4" x 12" lag bolts) and in some instances gusset plates are used to join adjacent timbers.  You won't find metal in the joinery of a true timber frame home.  Homes built utilizing this traditional method, rely on hand-cut tight fitting mortise and tenon joinery and large wooden pegs to secure the adjacent timbers.

Quality materials for post & beam construction
For this particular project, Timberhaven supplied 8" x 8" posts, 8" x 12" beams, and 6" x 12" loft joists.  These members are of highest quality as they conform to our drying and grading standards.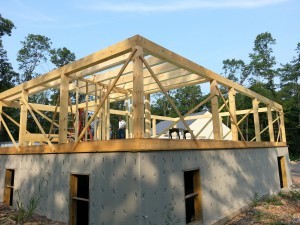 Our experts additionally certify these materials so that we are providing only the best materials to our customers.
In the next few weeks we are going to thoroughly outline the construction of this one-of-a-kind post & beam home.  These heavy timbers are as solid as they are beautiful; and we cannot wait to show you how this custom home becomes a true work of art.
https://timberhavenloghomes.com/wp-content/uploads/2014/09/20140723_082820.jpg
2448
3264
Bobbi Landis
https://timberhavenloghomes.com/wp-content/uploads/2017/07/timberhaven-logo.png
Bobbi Landis
2014-09-26 10:14:30
2017-07-31 10:14:30
Post & Beam Construction: Introduction – Part 1