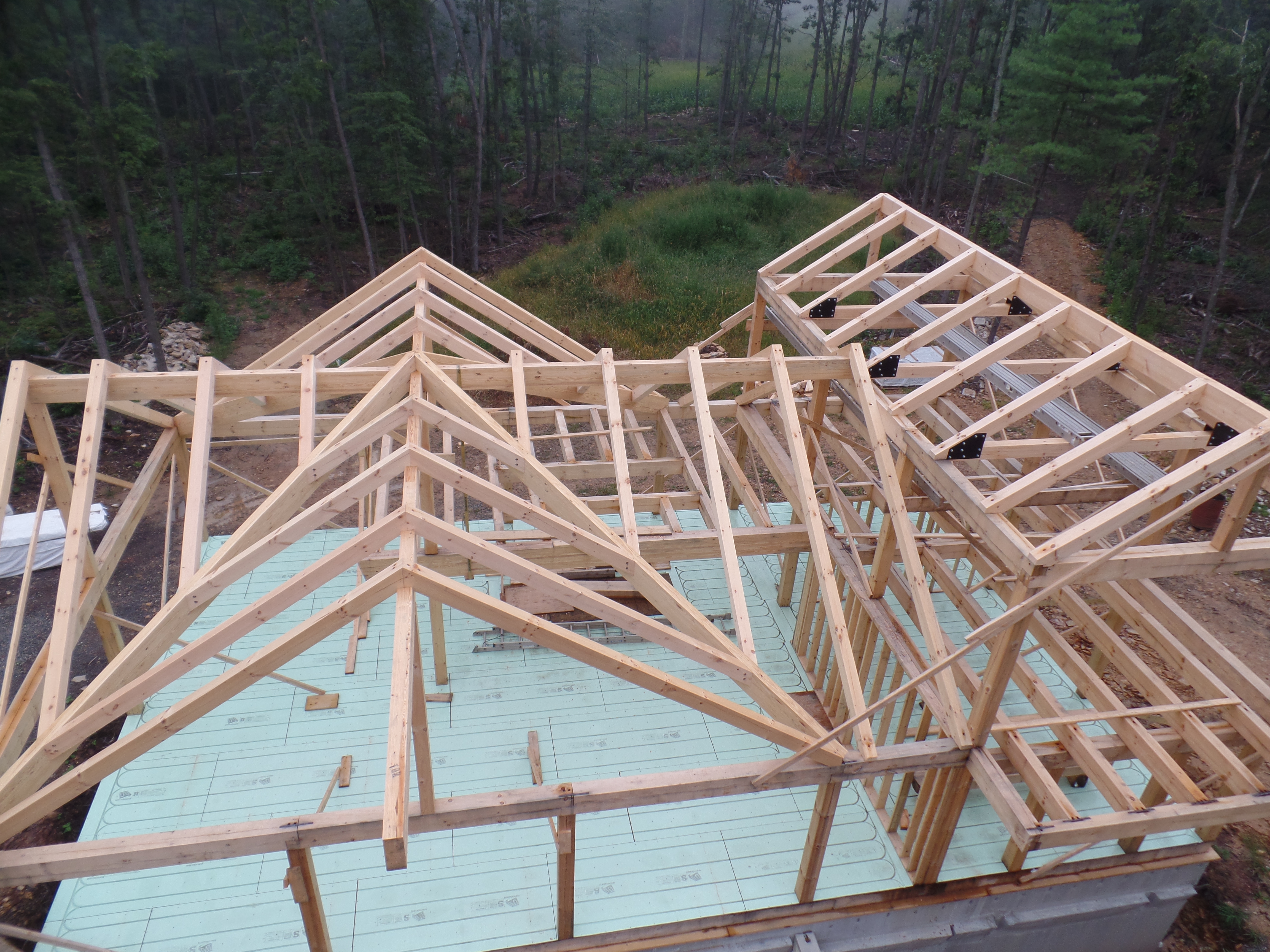 Envision yourself relaxing on your plush sofa after a long hard day at work.  Your feet are propped up.  Your favorite beverage is in hand.  You lean back to fully relish this moment of peacefulness… What do you see?  A cathedral ceiling?  Wall of glass?  Heavy timbers?  Golden coloration of exposed White Pine? Perhaps all of the above.
There are no wrong choices or rules to follow when it comes to designing your roof – just personal preference.  Some custom post and beam home designs include one roof system, some two or three or more.  The custom post and beam home construction we have been following envelopes two completely different styles – both equally impressive and stunning.  Let's take a look at these roof areas now.
Post and Beam Home Design: First Roof Area Assembly
The first roof area is constructed with heavy timbered components that are secured to the ridge beam and second floor beams.  These timbers are then tied together with collar ties (the horizontal members) and gusset plates (the metal fasteners) as you can see in the photo below, right.  Remember, these White Pine components will be fully exposed creating a dramatic look and a tranquil ambience in the master bedroom suite.
Post and Beam Home Design: Second Roof Area Assembly
In the second roof assembly, there are multiple peaks and valleys being constructed.  The construction of this particular roof style will create a space that is vastly open and contains an architectural flair like no other.  The area where these peaks come together will undoubtedly be the focal point of this home. You'll see; just keep watching.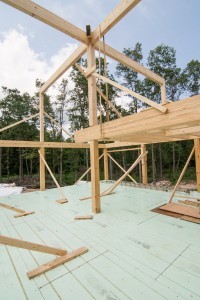 But first the glu-lam and ridge beams are set into place, lagged together and braced to ensure structural integrity throughout this step-by-step process.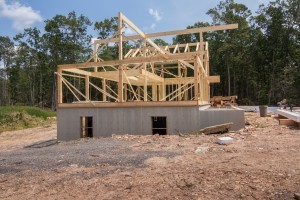 Next the heavy timbered rafters are hung from the ridge beams.  The peaks and valleys start to take shape.
The old adage measure twice, cut once has never been more significant.  Just look at all of these multiple compound cuts on this post and beam home roof design.  Wow!
Unlike the first roof area, there are no collar ties and gusset plates used in this area.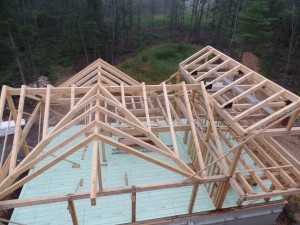 A roof is not "just" a roof.  From the outside it may appear as such, but from the inside, the roof is the definition of your space.  What will the roof of your post and beam home design say about you?  Let your imagination run wild.
https://timberhavenloghomes.com/wp-content/uploads/2014/10/SAM_0504.jpg
3456
4608
Bobbi Landis
https://timberhavenloghomes.com/wp-content/uploads/2017/07/timberhaven-logo.png
Bobbi Landis
2014-10-16 13:03:37
2017-07-31 10:13:48
Post and Beam Home Design: Part 4