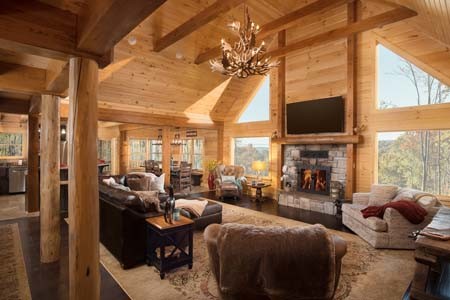 As log home and timber frame home owners, we greatly appreciate the natural beauty surrounding us.  But just because we enjoy what was once a utilitarian frontier tradition, doesn't mean we can't bring our homes into the twenty-first century for a touch of ease and convenience.
There are many ways to modernize any home, but we are specifically interested in taking a look at a few ways of turning your forever home into a smart forever home.
Smart Forever Home: Virtual Assistants & Smart Hubs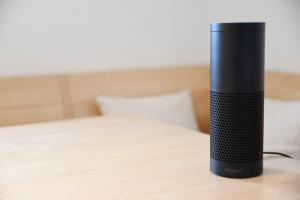 As we've previously shared with readers a great addition to any home is a virtual assistant.  As more companies are producing their own versions of these devices, your variety of choices is better than ever before.
From doing math and answering simple questions to placing online orders and controlling smart devices, virtual assistants like Amazon's Alexa, Google's Home, Apple's HomeKit, and others are bringing us more ways to enhance our everyday lives with just the use of your voice.
One of the best features of these devices is their ability to integrate with "smart hubs."  Smart hubs, such as those offered by Wink, SmartThings, and Philips are electronic devices that act as a central connection gateway for other devices throughout your home to control lighting, thermostats, smart locks, and more with a single smartphone app or virtual assistant.
Smart Forever Home: Security
Home security is something we are all mindful of, and with continued advancements in technology, you can have peace of mind on a whole new level.  Companies like Schlage offer great smart locks which can be monitored and operated through a virtual assistant or smart hub…or even from your mobile device half a world away.  Blink, Netgear, and others sell wireless surveillance cameras that can be monitored remotely and controlled through your smart devices.  And motion-activated surveillance doorbells from the likes of Ring and SkyBell allow you to monitor and communicate with anyone at your door, even when you're not home!
Smart Forever Home: Energy Efficiency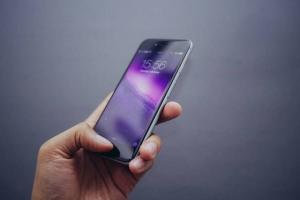 Keeping your log home or timber frame home the perfect temperature is pretty easy these days, and while programmable thermostats allow you to set specific heating and cooling schedules, smart thermostats take it to a whole new level.  Want to change the temperature by just speaking?  Go ahead.  Want your furnace to start bringing your living quarters up to a desired temperature when you're almost home?  Yep, they can do that, too!  Manufacturers such as Ecobee and Nest produce smart thermostats that can not only be programmed but controlled remotely.  When integrated with third-party apps and services, they can even be automatically triggered by particular events, such as weather forecasts, calendar events, and even your current geographic location when on the road.
Smart Forever Home: Cooking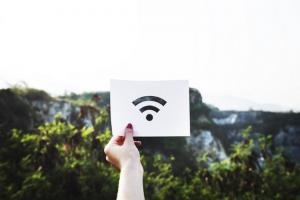 Remember those electronic smokers we told you about for your better backyard? Now, just imagine that you could control that from anywhere in the world from your smartphone!  Companies like Traeger and Char-Broil offer backyard smokers with WiFi connectivity that allow you to set, manage, and monitor your smoker from anywhere with an Internet connection.  No longer will you be tied to staying around home to keep an eye on things…now you can enjoy a day on the lake or in the mountains while periodically checking in on that prime rib you're going to enjoy when you return home.
Additionally, more and more kitchen appliances, from coffeemakers and crockpots to sous-vide cookers, can be monitored and controlled via WiFi.
Smart Forever Home
Smart devices are to the modern home what the invention of the wheel was to logistics managers in ancient Mesopotamia.  Whether you are looking to simply make your life a little more convenient or like the added security and peace of mind that a smart home can bring, adding just even a few of these devices to your life can make a world of difference.
Call Timberhaven Log & Timber Homes today to get started on your smart forever home plans!
+1 (855) 306-5678
info@timberhavenloghomes.com
https://timberhavenloghomes.com/wp-content/uploads/2018/06/Sacchini_Home-3970-Edit.jpg
300
450
Bobbi Landis
https://timberhavenloghomes.com/wp-content/uploads/2017/07/timberhaven-logo.png
Bobbi Landis
2018-07-20 08:05:07
2018-07-19 09:12:09
Smart Forever Home: Technological Ideas for Convenience