Successful Planning Seminar Hosted by Timberhaven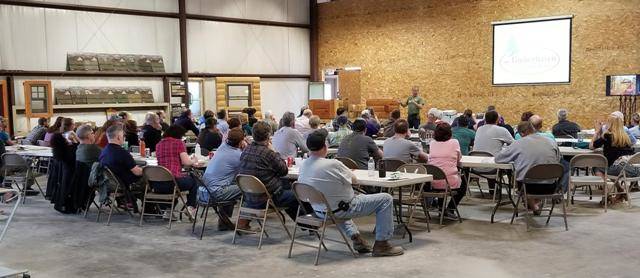 Last Saturday Timberhaven Log & Timber Homes hosted another successful Planning Seminar.  Nearly 70 log home enthusiasts and timber frame home enthusiasts alike gathered to gain a better understanding of our premium-grade products, design services, manufacturing specialties and building processes.  Guests traveled hundreds of miles — from all across Pennsylvania and New York, Maryland, Delaware, New Hampshire, Connecticut, New Jersey, and Virginia — for the one-day event at Timberhaven's facility in Middleburg, PA.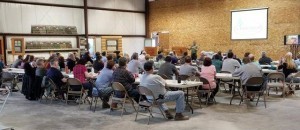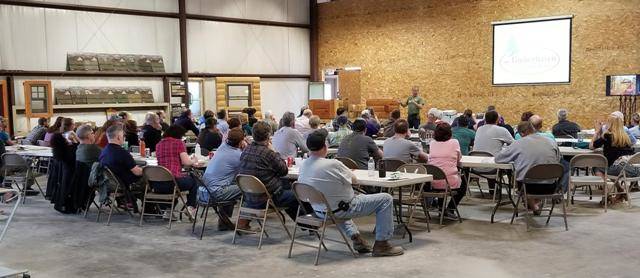 From concept through construction, Timberhaven's expert staff informed attendees how to compare log home manufacturers / timber frame home manufacturers, home package completeness, what considerations should be made when finalizing a design and purchasing land, and walked attendees step by step through the manufacturing process.  Guests toured Timberhaven's facility and had an opportunity to see first-hand how the company's Engineered Logs are made, planed, profiled, and assessed for quality per Log & Timber Home Council's grading standards.
Attendees confirmed their overall experience was beneficial and would definitely recommend this seminar to other log home and timber frame enthusiasts. In fact, 80% rated their overall experience as superior and extremely beneficial.  Here's what a few seminar-goers had to say about Saturday's event.
"What a wonderful seminar and great group of workers/owners at Timberhaven. I love their energy, team spirit and commitment. We are really impressed with their manufacturing process and feel it's the best in the industry. I'm going to continue to promote them and you (Ed & Kathy Higgins, NH reps) for the rest of my life. Thanks again for all the support and positive energy."
"This was a wonderful experience.  Thanks for being so attentive to detail."
"What a fantastic, informative session.  Thank you for educating us."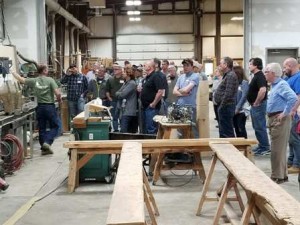 "Great presentations about your superior products."
"Thank you SO MUCH! The knowledge I gained at this seminar makes me feel confident in choosing a log home as my first and hopefully forever home."
 "Thank you and Timberhaven for the invitation to this successful Planning Seminar. We really enjoyed spending the day learning about Timberhaven and the products and services you offer. The way you treat potential clients is refreshing, very welcoming and personal. My husband is really looking forward to the detailed contractor's seminar, too. We look forward to working with you and your company."
To our new friends and future extended family members who attended our successful Planning Seminar, thank you!  Thank you for making the trek to central PA and for spending the day with us.  We know your time is precious!  It was a pleasure to host you.  Most importantly, thank you for giving us the opportunity to earn your trust.  Your Dream truly is Our Passion, and we look forward to bringing your log home dream or timber frame dream to reality.
For those who have yet to attend one of our informative seminars, we encourage you to do so!  In fact, there is always an open invitation to visit Timberhaven Log & Timber Homes.  Feel free to contact us today to schedule your personal visit – or — mark your calendar for our Fall Planning & Construction Seminar scheduled for October 6th.  We hope to see you!
+1 (855) 306-5678
info@timberhavenloghomes.com
https://timberhavenloghomes.com/wp-content/uploads/2018/04/log-home-seminar-2018.jpg
278
640
Bobbi Landis
https://timberhavenloghomes.com/wp-content/uploads/2017/07/timberhaven-logo.png
Bobbi Landis
2018-04-20 09:35:51
2018-04-24 10:21:52
Successful Planning Seminar Hosted by Timberhaven