Wounded Vet Honored with Timberhaven Log Home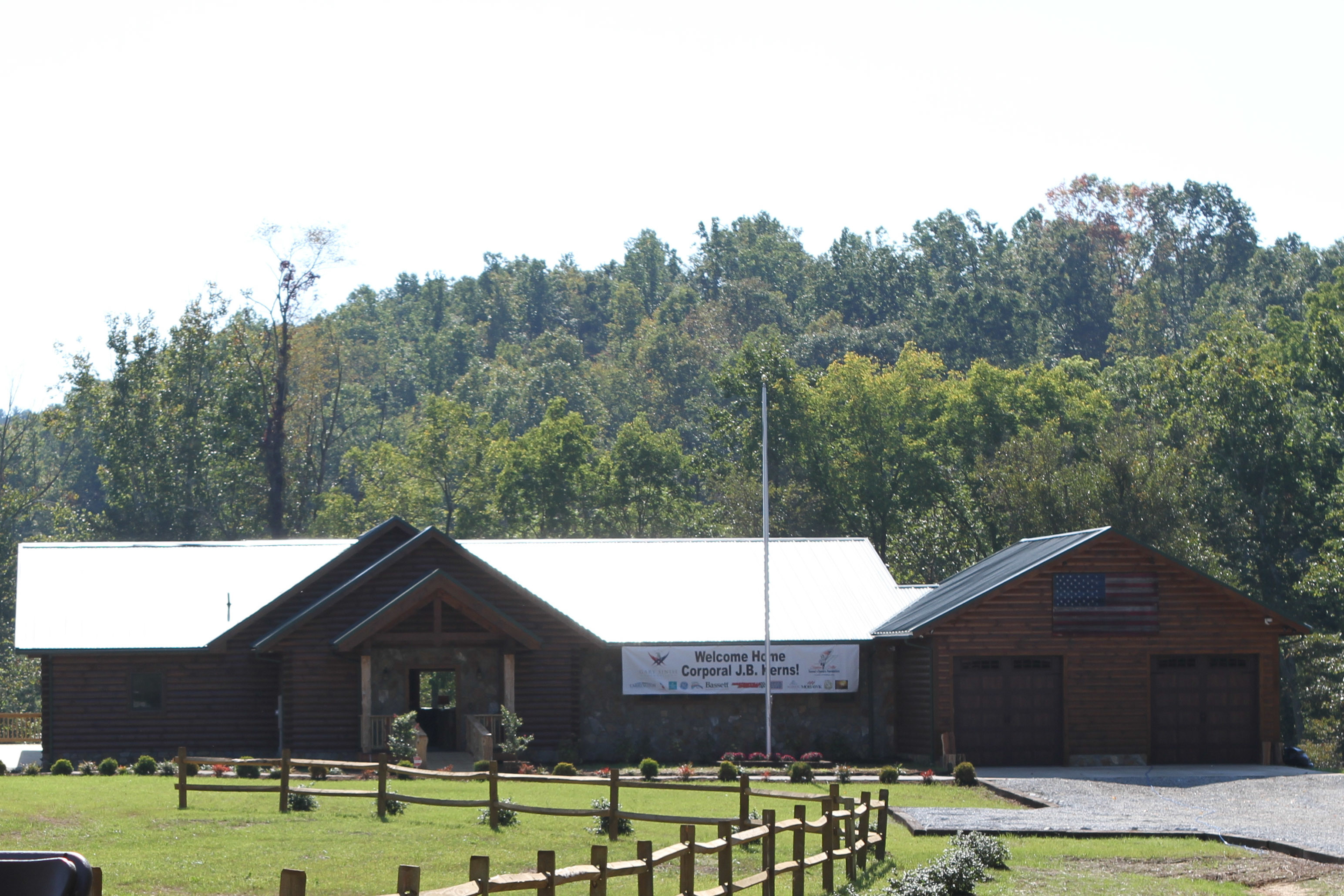 Dozens of non-profit agencies throughout the country have joined forces to provide donations and operation support to build "smart homes" for America's most severely wounded veterans and their families. Earlier this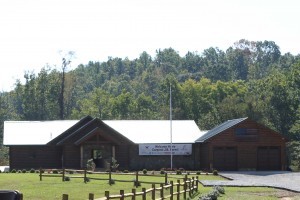 fall, these efforts lead to a customized "smart" Timberhaven log home for Cpl. J.B. Kerns of Virginia. The purpose of this new custom home is to help increase J.B.'s self-reliance and ease the burdens of care for his families and caregivers. Suppliers from across the country, including Timberhaven Log Homes, combined efforts to provide materials and services for this special project.
Designing This Custom Timberhaven Log Home
Timberhaven's drafting staff also stepped up to the plate when it was time to design this one-of-a-kind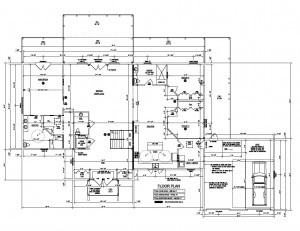 home. In fact, the team worked effortlessly to design a space based on efficiency and functionality, given Cpl. Kerns' needs. The final plan boasts nearly 3,000 sq. ft. of wide-open space plus 1,490 sq. ft. of outdoor living areas – it adequately accommodates Kerns' needs and is stunningly beautiful at the same time.
Before finalizing the design, our team found great joy in adding this exterior living space – JB's back porch and deck. The Mount Airy News reported that when asked to name his favorite part of his Timberhaven log home, without hesitation, Cpl. Kerns mentioned "the back deck just outside the living room."  This area overlooks the 16-acre parcel the home sits on.
The Country says thanks with a Timberhaven Log Home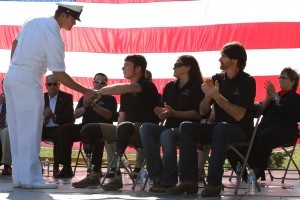 "We are absolutely honored to support the efforts made by these non-profit organizations" says Joe Folker, principal at Timberhaven Log Homes, "We are sincerely grateful for Cpl. Kerns' sacrifices and could not be more proud to be included in the housing solutions offered to wounded veterans and their families. It is our hope that J.B. thoroughly enjoys residing in his new Timberhaven log home and that he finds refuge in the tranquility of the space."
After being wounded in Afghanistan, Cpl. Kerns spent a year recovering and rehabilitating at Walter Reed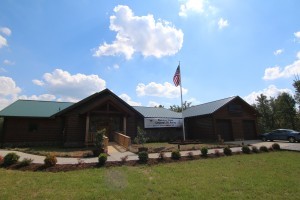 Medical Center in Bethesda, Maryland. The triple amputee was proudly serving the US Marines when he was critically wounded.
Cpl. Kerns, and all past and current members of the Armed Forces, Thank You! Timberhaven Log Homes is honored to support you, and we hope you and your family enjoy an abundance of happiness this holiday season.
https://timberhavenloghomes.com/wp-content/uploads/2014/11/IMG_4004.jpg
2059
3088
Bobbi Landis
https://timberhavenloghomes.com/wp-content/uploads/2017/07/timberhaven-logo.png
Bobbi Landis
2014-11-28 07:49:50
2017-07-31 09:11:50
Wounded Vet Honored with Timberhaven Log Home