Timberhaven Relocation: Manufacturing and Office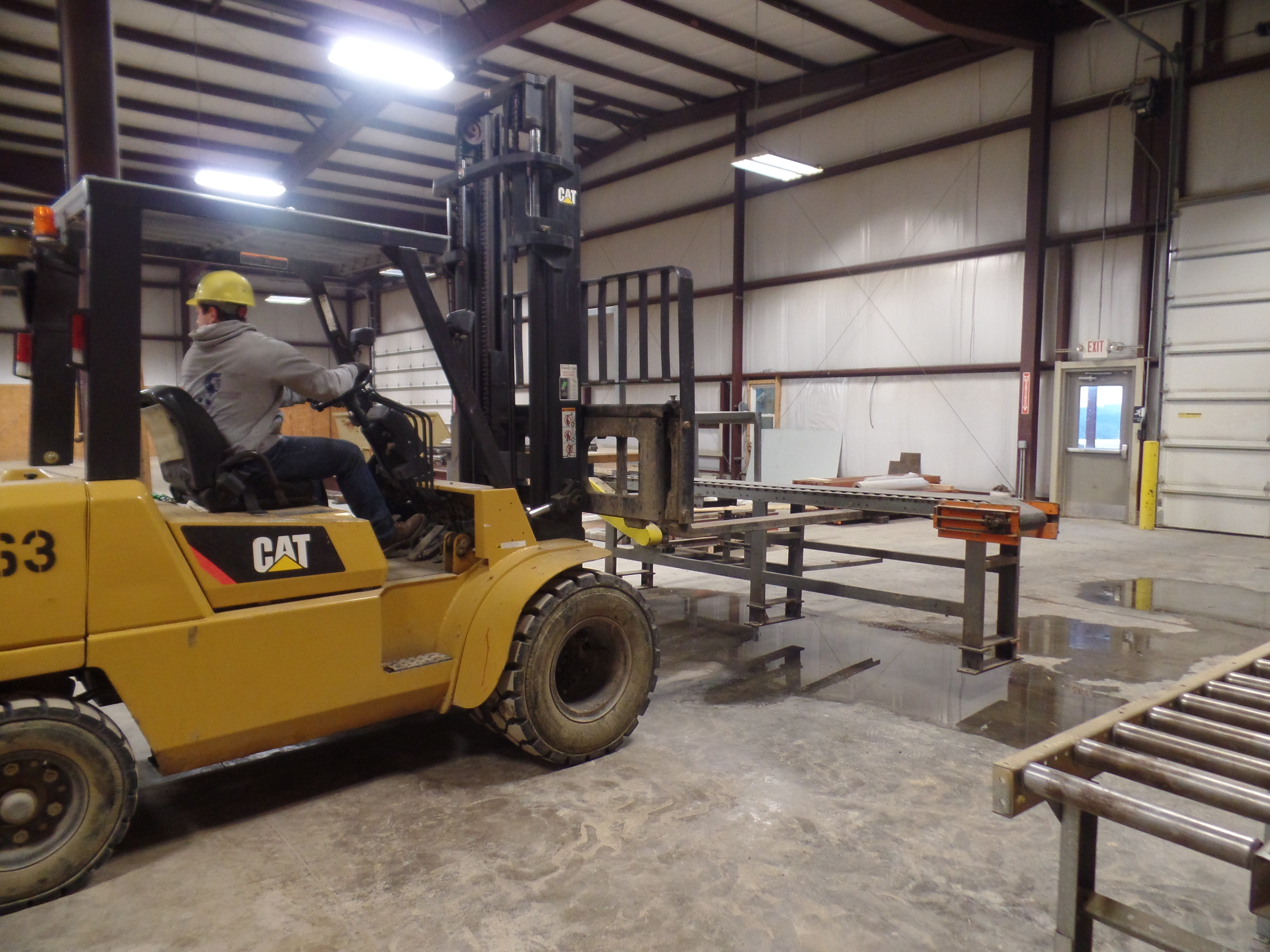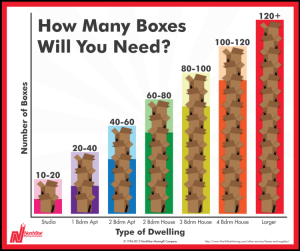 Moving into your new dream log home? You may be wondering: How many boxes will I need in order to pack up my worldly possessions? We found this handy graph by Home Advisor Home Source that estimates how many boxes you will need based on the size of your home. It may come in handy.
Timberhaven Log & Timber Homes is also moving, but we used tractor trailer trucks for boxes in order to get our worldly possessions to our new home. If we converted this graph from boxes to tractor trailer trucks, we'd be in the 2-Bedroom-Home category (60-80).
Anyway… If you've been following this blog you've already witnessed the relocation of our:
• 7-ton radio frequency machine (laminator)
• 8-ton planer
• 30 ft. cyclone and bag house
• 200 ft. dust collection system
• 45 truckloads of inventory
Most recently crews stepped up to the challenge of disassembling our house cut line which was 175 ft. in length and included 10 pieces of machinery. The roof cutline included 3 saws and was 30 ft. long. The various cut lines filled 3 tractor trailer trucks and took a week to disassemble.
Once the lines were transported to Middleburg, crews wasted no time in staging and reassembling equipment. In fact, they were still at it this morning.
Various other workstations have also been set in place.
In addition to the relocation of the cut lines, crews have also reassembled the 8-ton planer which is now bolted to the floor and connected to the new dust collection.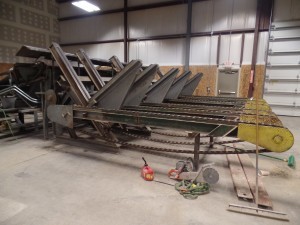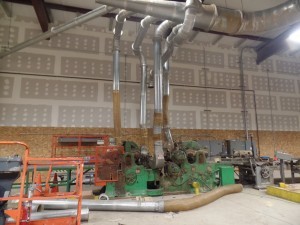 The team has also placed the 30 ft. cyclone in its new metal frame….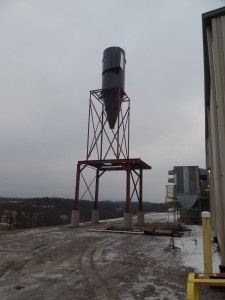 …and established this new sound barrier wall along the backside of the planer.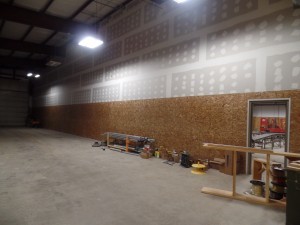 …and installed the bag house. It is positioned to the right of the new boiler room and outdoor wood boiler.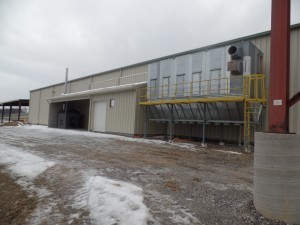 Timberhaven Relocation: Doors open March 1
Collectively speaking, we are making fantastic progress on this relocation albeit there's still much work to be done. Rest assured Timberhaven's team looks forward to working with you at our new location effective March 1, 2016. We will keep you posted during the interim.
https://timberhavenloghomes.com/wp-content/uploads/2016/02/SAM_5551.jpg
2736
3648
Bobbi Landis
https://timberhavenloghomes.com/wp-content/uploads/2017/07/timberhaven-logo.png
Bobbi Landis
2016-02-19 09:05:35
2017-07-30 21:57:28
Timberhaven Relocation: Manufacturing and Office