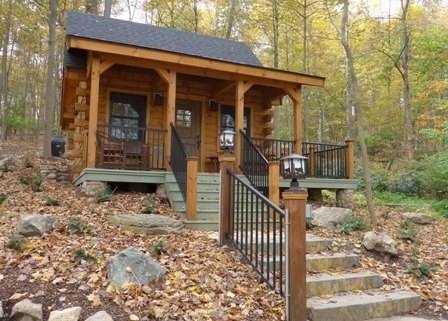 Bergen County, New Jersey, is rich with historic and nature-inspired treasures that keep families, history lovers and outdoor enthusiasts coming back for more.  One hidden trove, a non-profit 40-acre nature park nestled within the town of Oakland, features Mother Nature's finest — natural woodlands, hiking trails, abundant wildlife and so much more.
Bois de Chiens (Woods of Dogs) is privately owned and passionately managed by Laurence Levine – its list of distinguishing property features is seemingly never-ending.  To some, the most noteworthy attribute is the formal grounds which encompasses two main houses — one a structural work of art that had been featured in New Jersey's 201 Magazine and which serves as a guest house for overnight visitors.
Since 1985 when the property was opened for exclusive use, the greatest number of visitors have benefited from the prodigious grounds during wedding receptions, training/conferences and for meditative moments.
At the core of Bois de Chiens is a sense of camaraderie and friendship – not unlike the property's very own Irish pub which was designed to replicate a landmark Mr. Levine used to visit in London.  The pub is complete with 4 beer spouts, a stained-glass shamrock, an Irish hearth and was built by tradesmen from Belfast, Northern Ireland's capital.
The outdoor-loving guests find hallmarks situated just beyond the formal grounds where the property is laced with nature-inspired admirable grandeur.  Numerous – 8 to be exact – independent fish-filled ponds are situated throughout the land.  Hiking trails connect these various attractions and are aligned with 40 restored Brooklyn street lights, 50 park benches and 100 nesting boxes.  A lean-to camping area sits adjacent to the still water and serves as an attraction for the Boy Scouts and Cub Scouts.
The gazebo is another popular attraction.  It has seen marriages, sheltered guests from the rain and sweltering sun, and embraced the footsteps of thousands of folk – young and old alike – who have walked the trails that run parallel to the outdoor wooden structure.  An amphitheater comfortably accommodates 30 guests for social gatherings, team meetings and scenic entertainment.
Wildlife is abundant throughout the park.  Deer, fox, turkey and bear are often observed and photographed for leisure. For research, tranquility and [more simply] displays; a botanical garden and conifer garden are professionally maintained and include visitor services like tours, educational display, art exhibitions, and open-air performances. The bird observatory ground is furnished with a viewing platform and telescope.
In the springtime, over 10,000 daffodils are in bloom, reminding us that as the sleepy world awakens from its winter hibernation, old-fashioned things like fresh air and sunshine are hard to beat. Later on in the year as temperatures rise and the sun sits higher in the sky, nectar-rich plants will attract a proliferating number of butterflies in the colorful butterfly garden.  In the early 2000's, Bois de Chiens was voted The Most Outstanding Garden in New Jersey in the prestigious New York City Garden Show.
With outdoor courts for tennis, basketball, badminton, volleyball and bocce plus horseshoes and shuffleboard, Bois de Chiens is a nirvana for sports enthusiasts.  The park includes facilities for cross country skiing, snowshoeing and other wintertime activities.  No matter how toasty or frigid the day of recreation may have been, guests can take advantage of one of the five strategically placed BBQ areas.  Roast a swine or grill a burger – the outdoor areas will adequately accommodate your menu.  Yum!
Members of the National Audubon Society, Boy Scouts and Cub Scouts of America, and New Jersey's Garden Club routinely exercise their "lifetime pass" in an attempt to benefit from the countless opportunities this hidden treasure provides.
Albeit a Brooklyn native, years ago Mr. Levine had fallen in love with the Lake Champlain Region.  He used this passion to propel his latest outdoor venture – a picturesque log cabin. In 2017, Mr. Levine turned to Log Chips, LLC (a representative of Timberhaven Log & Timber Homes out of Pennsylvania) when he was considering the erection of such a structure on his award-winning communal premises.
The unique log cabin Log Chips and Timberhaven designed is just over 1,000 square feet and is built with Timberhaven's world-renowned Engineered Logs.  Incorporated into the property's newest feature are: panoramic loft, 3 bunk beds, outdoor entertainment areas, BBQ pit and its own self-contained matching log outhouse where a moonlit stroll to the loo is redefined.  The wrap-around porch is complete with wrought iron balusters that provide contrast against their natural wooden surroundings.  While inside, the log cabin is adorned with furniture from Adirondack Rustic Designs that artfully mirrors the fond memories of Mr. Levine's travels to the Lake Champlain Region.
It is rare nowadays to find an individual as magnanimous and charitable as Mr. Levine. He is as unique as the property he so graciously shares with the world – and the good folks at Timberhaven are fortunate to have been a small part of this magnificent property.   Bois de chiens — Pour le bien des autres (Woods of Dogs – for the sake of others) !
For additional information about Log Chips, LLC, Timberhaven Log & Timber Homes or to tour the Bois de Chiens unique log cabin or similar log cabin home, please contact us today.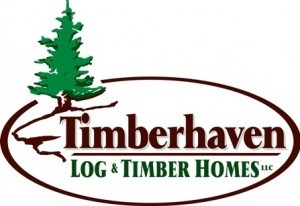 Log Chips, LLC (Timberhaven's representative in Orange County, NY and surrounding counties)
#(845) 988-9622
-or-
TimberhavenLogHomes.com
#855-306-5678
https://timberhavenloghomes.com/wp-content/uploads/2018/07/Levine-Log-Cabin-Exterior-Low-Res.jpg
336
448
Bobbi Landis
https://timberhavenloghomes.com/wp-content/uploads/2017/07/timberhaven-logo.png
Bobbi Landis
2018-07-27 07:45:39
2018-07-20 11:41:52
Bois de Chiens (Woods of Dogs): Home of Unique Log Cabin