Request Timberhaven's Award-Winning Log Home Plan Book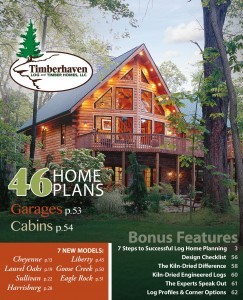 Thank you for your interest in Timberhaven Log & Timber Homes! 
Would you like to receive Timberhaven's award-winning log home plan book?  Simply complete the form below and we'll put a copy in the mail today. No charge to you!
About the award-winning plan book….Timberhaven's all-time most popular designs are packed in this complimentary 64-page floor plan book with full color renderings and floor plans, professional photography, plus a planning checklist and a design checklist.  Whether you're looking for a small cabin retreat or a remarkable dream log home, our plan book includes over 50 individual design ideas. You can modify any of these plans to fit your needs or utilize them to spark ideas for your own custom design. Our designs range in square footage from 259 sq. ft. to over 4,000 sq. ft.  Plus you'll find dozens of various window schematics, log profile combinations, garage/carport options, porch and deck ideas, and so much more.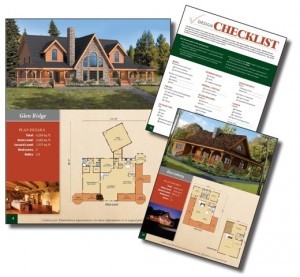 Complete the form below today to request your plan book today.  We look forward to hearing from you!
If you would like additional information or have further questions, please call us toll free at 855-306-5678 or info@timberhavenloghomes.com.  We appreciate the opportunity to assist you!
Request the Timberhaven Log & Timber Homes Plan Book